On it's 2nd year!! 🙂 We are cleaning out our closets!!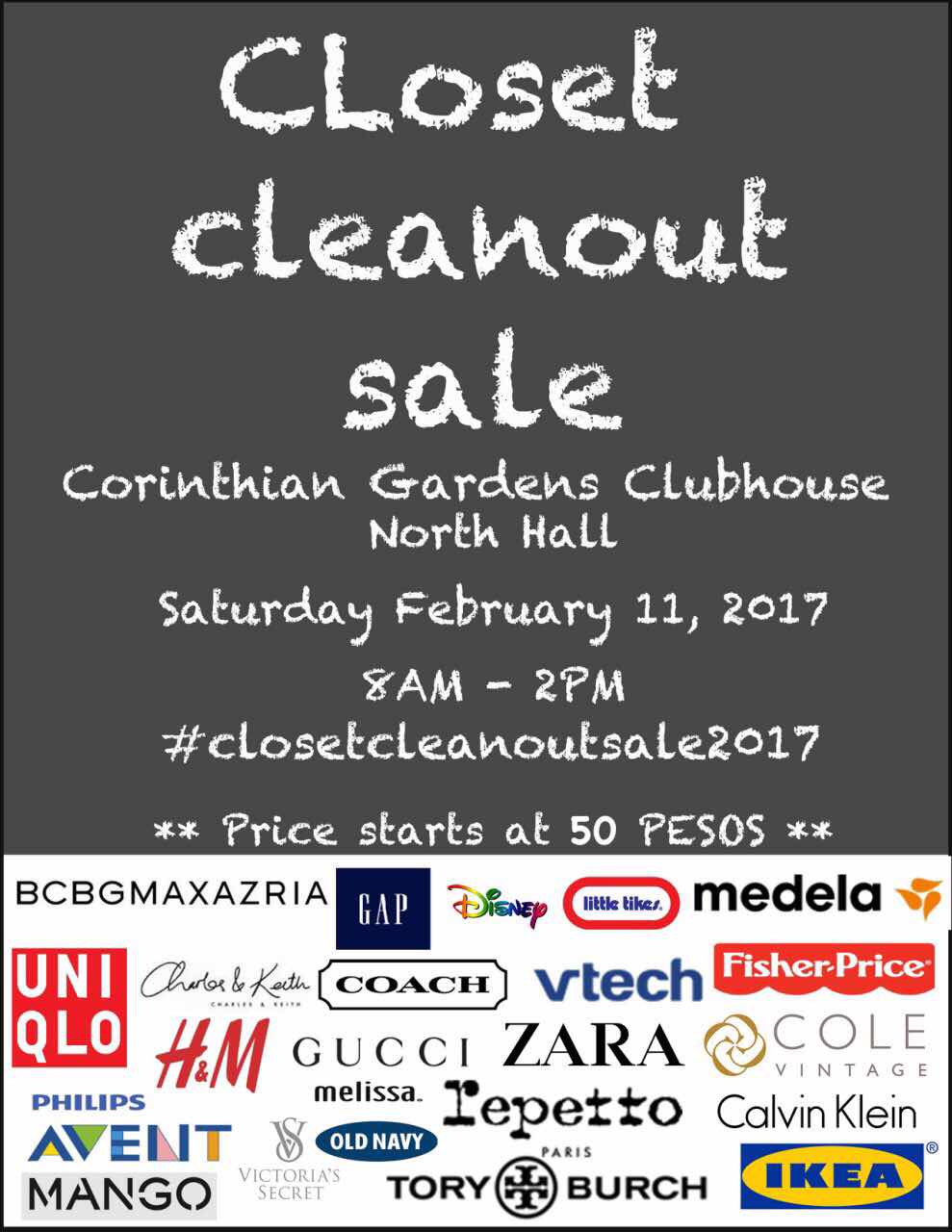 Happening on Saturday, February 11, 2017! Gates open at 8am (we end at 2pm) Great great deals!! 🙂 Will be selling my Adidas Superstar Slip-Ons in White (throwing in a Nano Spray) and many more!!
See you there! Please do drop by shop, say HI and have fun!! 🙂 Entrance is FREE!!