I bought two Beatrix NY big kids back pack from local distributor Quirks Marketing almost a month ago. I purposely hid these two bags because I knew that when Kailee and Connor see it, they will for sure want to use it immediately! And I wanted to keep it for when they go to big school (for Kailee) and pre-school (for Connor).
But by stroke of whatever – Connor found it. Took it out of it's plastic cover and wore it last Friday night. He loved it so much that he didn't want to take it off! He wore it while playing in our room! He only took it off when he was going to sleep.
Take note that the bag is EMPTY. There is nothing inside. Hahahaha!!
The next morning, I thought – he would have taken it off. He still wore it around the house. Showed and bragged about it saying to everyone saying he *is* a dinosaur!
Yesterday morning, I didn't expect to see what I saw. So look at what greeted me during breakfast: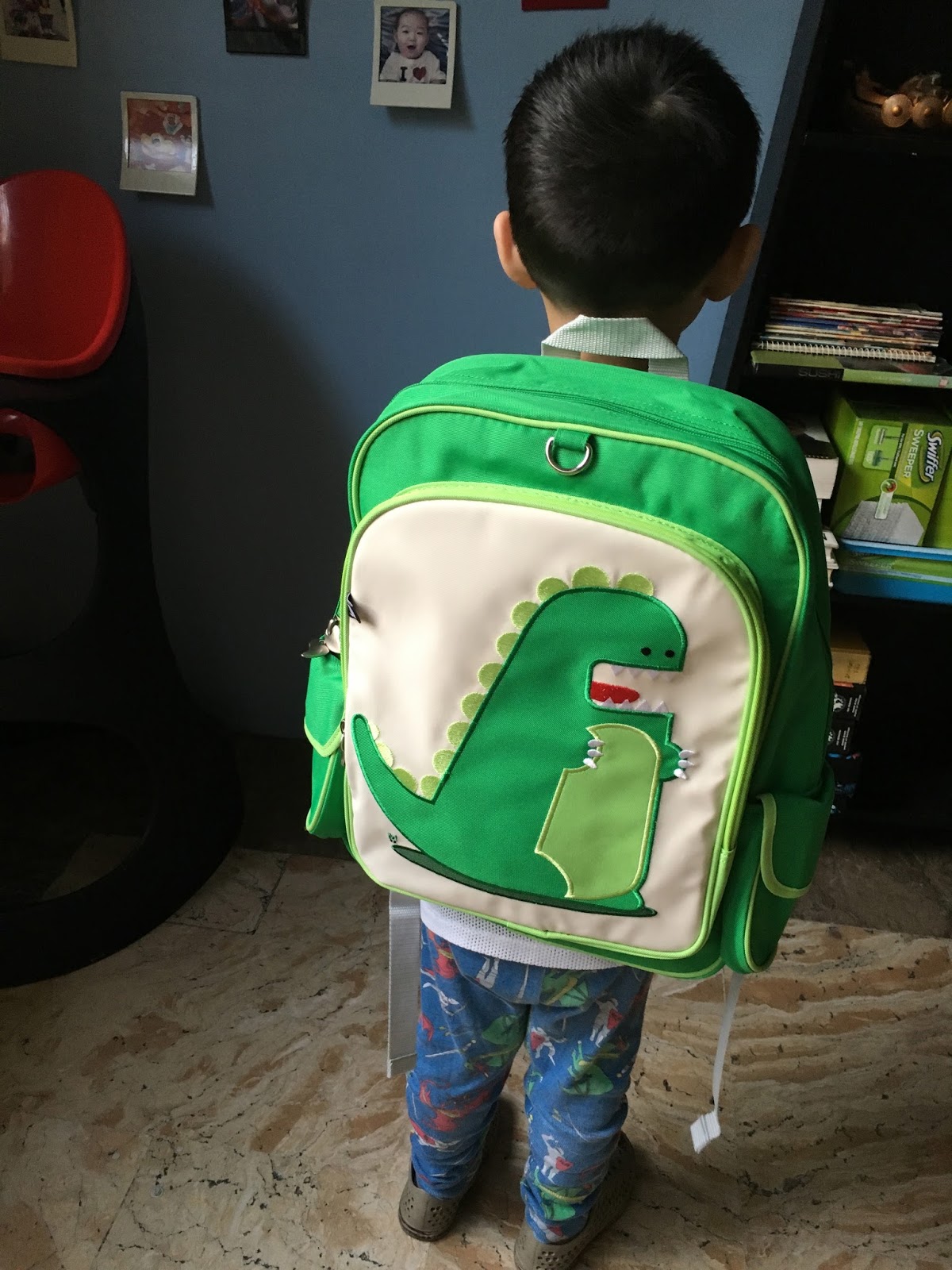 And it's still empty, BUT he refuses to take it off! He wore it inside the car on the way to QC Sports for lunch. To be honest, it's still quite big but he really likes it so much! And now put in some toys to justify why he is carrying it around the house! Hahaha!!
I think he has found a new favorite bag.
Connor LOVES his Percival Beatrix BY backpack.
Beatrix NY bags are distributed by Quirks Marketing.
They are available in:
Rustans
Hobbes and Landes
Fully Booked
Mamaway