How long does it take for you to shower?
Well, my Panget spends 5 minutes, I can't for the life of me understand how he can finish everything in 5 minutes! I personally spend at least 15minutes in the shower. Too long? Well, I wish I had a bathtub so I can bathe longer! Hahaha. The thing that comes to mind is the scene in the TV show Friends when Monica introduces Chandler to having a *long bath*. Baths can de-stress us, it de-stresses me!
Busy Days Deserve #LUXNights
There's no better time to be a woman than right now. It's a moment to celebrate, as we watch women like you leading meetings and conquering the most challenging of tasks, always dressed in an unapologetically feminine fashion.
You always push yourself to accomplish as much as you can in a day, never stopping until you're sure you've done an excellent job. At the end of your productive day, when all the boxes of your to-do list have been ticked, don't you believe you deserve to treat yourself and indulge in what makes you feel special?
For many women, this treat means a shopping spree on payday weekends, or an occasional trip to the spa – but with the ton of things you go through daily, you deserve an indulgent treat waiting for you at the end of each busy day. And what could be more indulgent than bathing with perfume?
The new LUX Perfumed Bar Soap and Body Wash Collection allows you to bathe with Perfume Every Day, and promises to be the luxurious indulgent treat every woman deserve – ending your busy days with #LUXNights. With fine fragrances crafted by Perfume Experts from New York, London and Paris, LUX offers you different scents to choose from such as Magical Spell, Soft Touch, White Impress and Love Forever.
On February 2, 2016 at the House of LUX in SM Makati's Beauty Hall, LUX talked about how women of today deserve to treat themselves after a long busy day by bathing with perfume with LUX body Wash. Brand Ambassador, Solenn Heusaff, together with the LUX team, also demonstrated just how to do this by launching her online film showing how her 'Busy Days deserve #LUXnights, and sharing a simple yet indulgent way to treat yourself. Catch Solenn's #LUXNights video through this link: http://tinyurl.com/LUXnights
After choosing your preferred scent, you can indulge by following this ritual: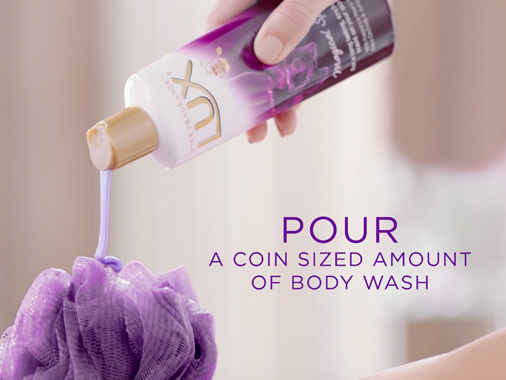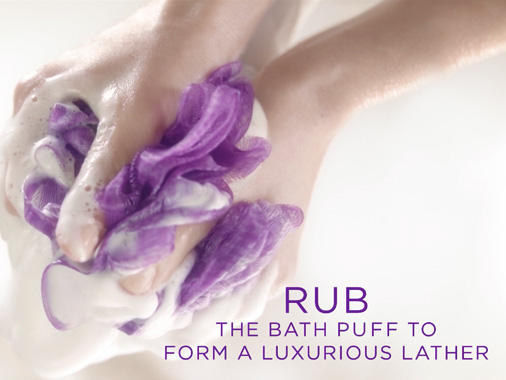 With the new LUX Perfumed Bath Collection, every busy day will now be celebrated with an indulgent #LUXnight that every woman deserves.
Try new LUX Perfumed Body Wash 100ml for PHP55 (SRP) and LUX Perfumed Bar Soap 110g for PHP39 (SRP.)
To know more about #LUXnights, visit www.houseoflux.com.ph
#LUXNights #BatheWithLUX
Are you sold??
So, how do you join the #LUXNights Giveaway on INSTAGRAM? Just FOLLOW the mechanics below. Make sure to read and understand okay? I will be picking three (3) winners.
Share why YOU deserve to have #LUXnights?
Please use the hashtag #LuxPh. Tag @LuxPh and @candishhh
Three (3) Winners will get a #LUXNights Kit
(a FULL range of LUX Body Washes + Puff + Notepad and a Pen)
See you on Instagram!!
Here is Solenn's video once again