Christmas is the season of giving. And I want to share my blessing, by giving away two (2) COMPLIMENTARY Passes to the 41st Metro Manila Film Festival!!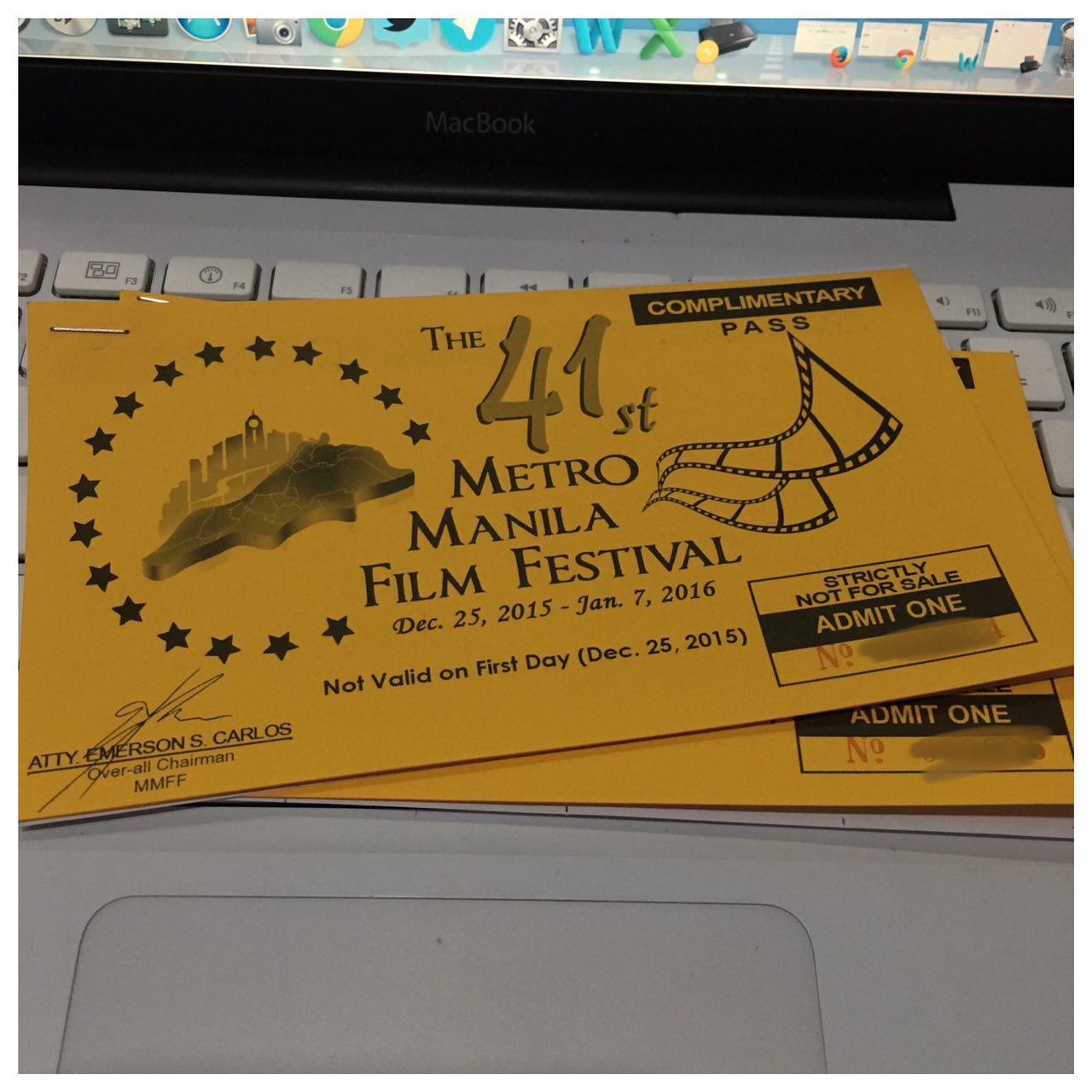 This year, these passes can be used NATIONWIDE. During the previous years, it was only in Metro Manila theaters. So as a THANK YOU to everyone who has supported and visited my blog all these years – I am giving away TWO (2) Complimentary Passes!
ANYONE in the Philippines can join – as long as it's serviceable by LBC – as I will ship the passes for free using LBC's service.
Joining is easy!
Just leave the following details:
Full Real Name
Valid Email Address
URL of Social Media Shares (Share this on Twitter & Facebook)
*Want to watch #MMFF2015 for FREE? @candishhh is giving 2 Passes! http://candishhh.blogspot.com/2015/12/pamasko-giveaway-mmff2015-passes.html *
You can submit as MANY entries as you want! Remember – the more entries the better your chances for winning!!
This will run from today until December 25, 2015 (Passes cannot be used on Christmas Day). I will pick a winner on December 25, 2015, send a winning notification and then ship them immediately on December 26 – so you'll still have time to watch (Passes are valid until January 7, 2016!)