I first saw this product in Tita K's IG post. It got me curious, cause she said that it picks up dog hairs and it sticks to the fiber of her Swiffer. I searched and searched until I saw Swiffer in True Value. I didn't buy it. Because I found it expensive. In my head – why does a mop costs close to P1,000.00? What is so special with this mop that it costs so much?! I hesitated. That was about 2 years ago. The other day, I was with Cai and Kaye in S&R when I saw it again. Swiffer.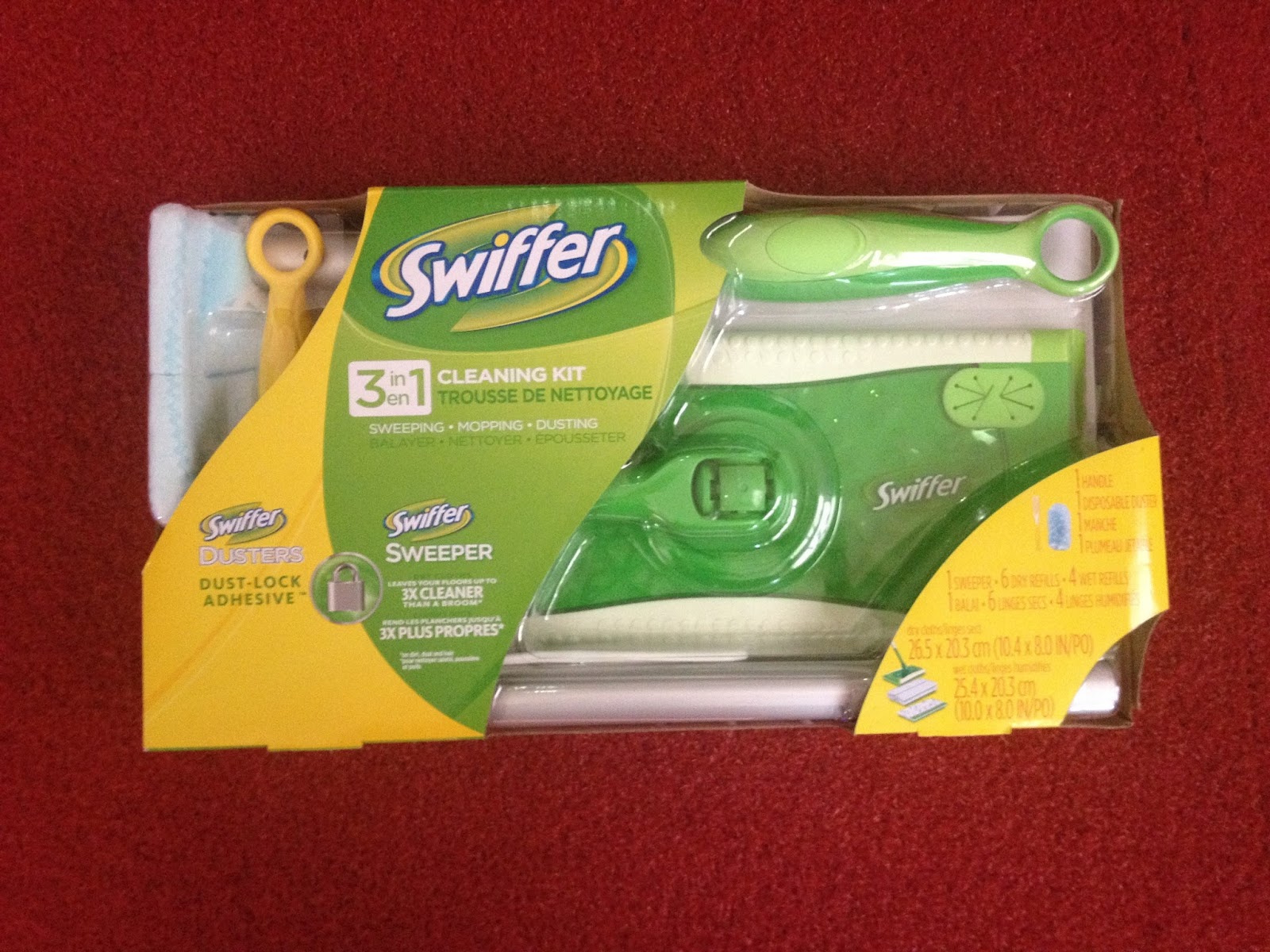 Ask Cai and Kaye what my reaction was. I was excited and undecided. I then took one piece of this Swiffer *pack* and held on to it like a trophy. I couldn't put it down. I was like a child in a toy store, only what I am is a grown adult clutching an expensive mop. I held on to it and kept looking at it. I felt silly really – but hey, I'm old enough to enjoy and get kilig with cleaning materials. Haha! That same night, I tried it. I was so amazed on it's ease of use. I was mopping my bedroom floor like crazy. I was like a possessed person who mopped and mopped! Even Kailee and Connor joined in the fun. I was so impressed with the product that I started to look for cheap refills on Amazon.
Last night, to prove a point and to show my helpers the wonders for this map. I put on the wet refill, and started to mop the living room. Yes, my helpers were watching me mop. They complimented the scent of the wet refill. They said it smelled nice, in my mind – I hope it disinfects too! After just a few minutes they were amazed that I was done. They saw how easy it was to maneuver the mop and how light it was. So after mopping, I flipped over the Swiffer – it was almost black. Yes, my living room floor was that dirty! This is considering that no one goes there, I don't have a dog anymore and that area gets mopped EVERY single day. Since I'm Chinese and refills are hard to find, I turned the fabric over to Side B, you know – just to make the most out of the refill. Hahaha!! I mopped the entire surface again to prove my point that this mop is a miracle worker. True enough – the fabric was CLEAN! Now, I can rest – assured that my living floor is clean – ako na mismo naglinis eh! I couldn't believe it too. This Swiffer is really an ingenious product. Yun lang, magastos sa refills. But in all seriousness, the product is AMAZING. It really held on to the smallest of hair, dust dirt and the leftover fibers of the traditional walis tambo! I swear to you, this product is life changing. Now, I plan to mop the floors everyday! It's that convenient to use. Even the kids can enjoy mopping the floors! (One less task for the helpers) My Yayas tell me that since it's quite expensive, why not use it on the walls nalang daw. Good idea! But I wish we can use it on all surfaces. Hahaha!! Better find myself a re-usable refill. I need to turn on my McGyver mode and start experimenting on some stuff. I do hope that I find a substitute for the Swiffer refills! Now, I know the reason why this product is such a hit – it works and it's amazingly easy to use! This will definitely make cleaning the house more efficient! Perfect for those of us who don't have helpers. No more going back and forth to the balde to dip the mop in the water and wringing the water out. Wala ng ganon!! I bought this Swiffer pack in S&R. It costs P999.00. Pack comes with the mop head, the handles, 6 dry refills and 4 wet refills. Oh! And also a Swiffer duster! I promise you, sweeping and mopping with NEVER be the same, EVER.