Last year, I saw the giant Oishi snack packs. I secretly envied those who went and got those packs. This year, I was very lucky to get one. Thank you forces of the universe and my angel Rowena! I will be forever grateful to your friendship and generosity. Thank you!!
So, last Sunday was afternoon filled with celebrations. We had the engagement of my brother and future sister in law. Then I had to rush to Trinoma's activity center for the #OishiSnacktacular. When I got there, the place was packed, I mean literally packed. It was a brilliant idea on the part of the security that they cordoned off the area so that fans won't be able to mob the crowd. A thousand fans were shrieking, shouting, holding on to banners to show their support for their Team O idols. I could feel it in the air their love and loyalty and sheer joy seeing their idols on stage and live! It was a different feeling – I swear, I was so moved – I couldn't believe the surge of emotions. Hahaha!! I haven't felt that feeling in a long long time.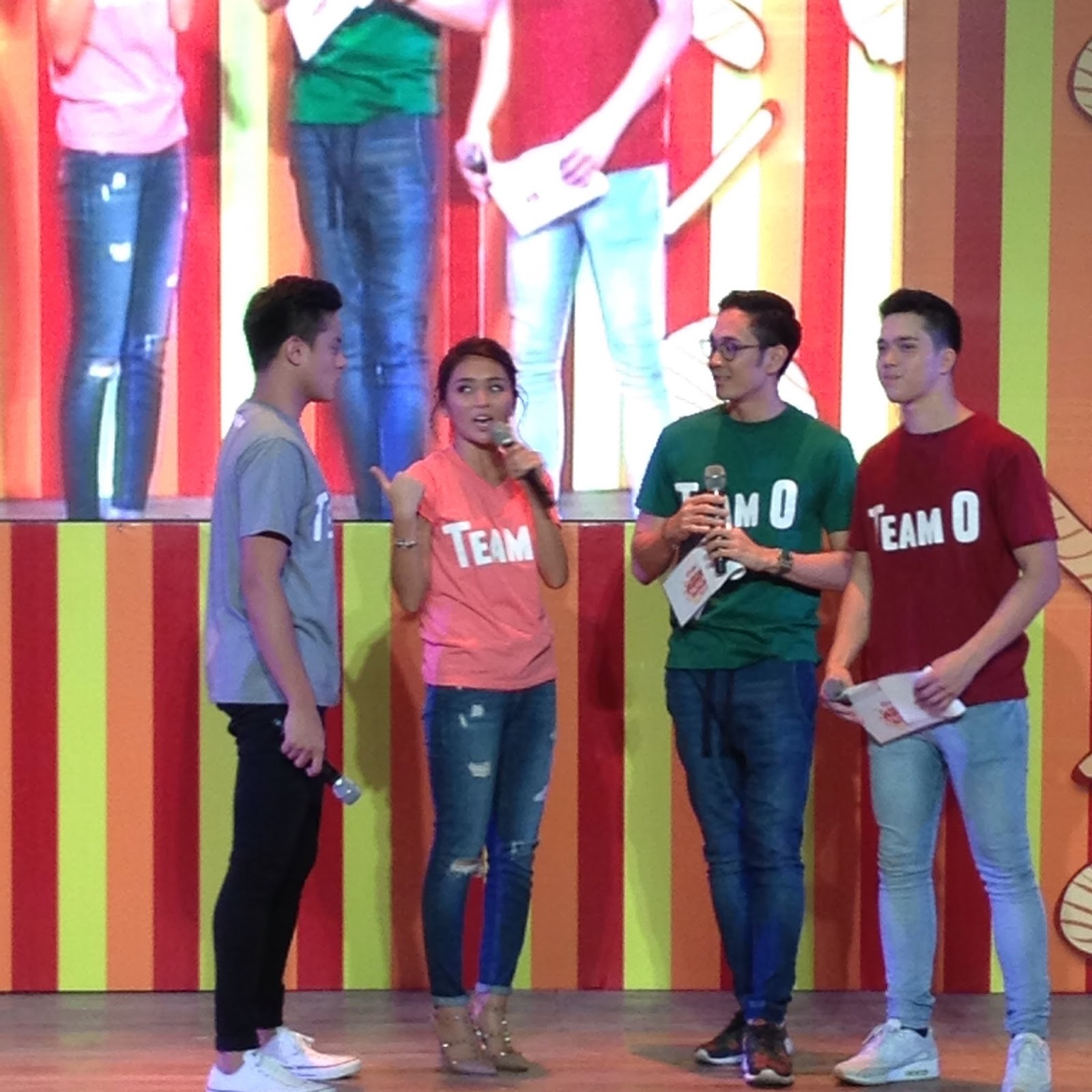 I've never been a fan of Daniel Padilla, maybe because I disliked his character in the teleserye Princess and I. But Kathryn, I'm a fan – even since I saw her in short but meaningful stint in Magkaribal. Yesterday was my first time to see Daniel Padilla in person. And I must admit – GWAPO talaga siya plus he sings very well. I was scrutinizing his face and I said to myself – this guy has good genes working for him, he's really that good looking. I never thought in my wildest dreams that I would say he's gwapo, but he is. As for Kathryn Bernardo – I found her pretty when she was still small and she has now blossomed into a very beautiful woman – very representative of a beautiful Filipina.
Another surprise for me was Alex Gonzaga. She is pretty, slim and my gosh – when she performs – performance level talaga! She sings very well too!
So back tot he snacktacular event – I did the Snack Catcher! Woohoo! Here's the video, but it's a bit blurred and bitin. But it's enough – at least there's proof that I did it! Hahaha.. Thank you to Kaye and Alexa for taking it!! 🙂
I caught 61 pieces! Wooohoooo!!!
Congratulations to Oishi on their 40th year! Thank you for making snacks for us through the years. Here's to more years of snack making, more years of more products for the Filipino!! #OishiOWow