Kids' bag are always worn out – that is if you use them often. My kids' backpacks are used everyday when we shuttle back and forth to my mom's place. I make sure to wash them weekly, at the least. But then in my experience, the colors of the bags fade, the shape is destroyed or it's just breaks. My mentality now is to just buy cheap bags, I mean since they break too anyway, right?
I've been noticing Beatrix NY bags in magazines. Why? Because they're so cute and trendy. I like too that it looks clean, structured and functional. I was one of the lucky few that was invited to the launch of Beatrix NY Philippines, to see the product in action.
Beatrix NY was brought in by the husband and wife team Dex and Louren Sy. They have years of experience handling brands like Beatrix NY, so it's no surprise that they were the ones who brought it to our shores. The launch was held at Aruga by Rockwell and it was such a perfect setting! Everyone felt at ease immediately and we were treated to an afternoon of good conversation, company, good food and a wonderful line up of Beatrix NY products.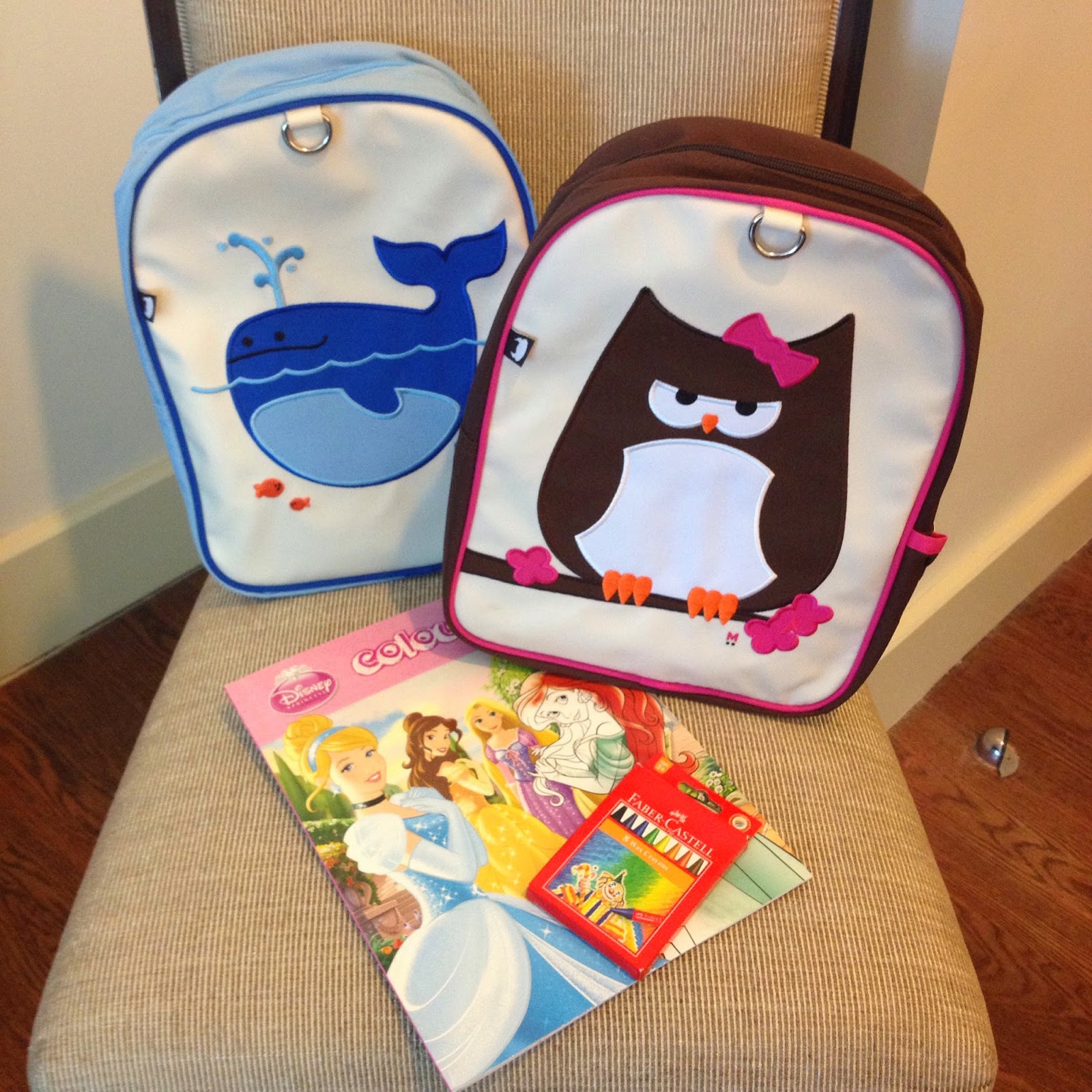 I was very surprised to learn that these bags are machine washable! I think this is what sold me – I can wash it OFTEN, everyday if I wanted to! I won't have to worry in keeping it clean (like I always do) To prove to us the strength of Beatrix NY – we were surprised by Dex to a demo, he showed us the bags being put in a washing machine and in thirty (30) minutes the bags came out of the washer. These bags need to be hung or line dried and not dried in the washer. The shape has maintained – and did not crumple. The color still intact with out bleeding. They looked new – it was as if nothing happened to it! We were all impressed, I was impressed! It was amazing! You see, this was my problem during the trip, Kailee's backpack was easily dirtied (I think we were on Day 2 and the backpack was soiled!) and so I just decided to put all of her things in an eco bag and that became Kailee's bag for the rest of the trip. The reason for the eco bag was that I could put it in the washer without worries or damaging it. But now, with Beatrix NY – I think I am confident enough to bring it everywhere (since I can just throw it in the washer), have it dirtied (but not submerged in dirt! Hahaha!) and be confident that after I wash it in the machine – it still retains its shape. To be honest, I think that is whats important. I don't think anyone would want a distorted shaped bag! Hahaha.. Look at this label that says – Machine wash me! Line dry me! Cute right?
I find the designs very cute (seriously!) – I'm sure there's one design tailor fit for child – girl or boy! Every character has a personality, so choose one that fits your child – better yet, make them choose! Hahaha..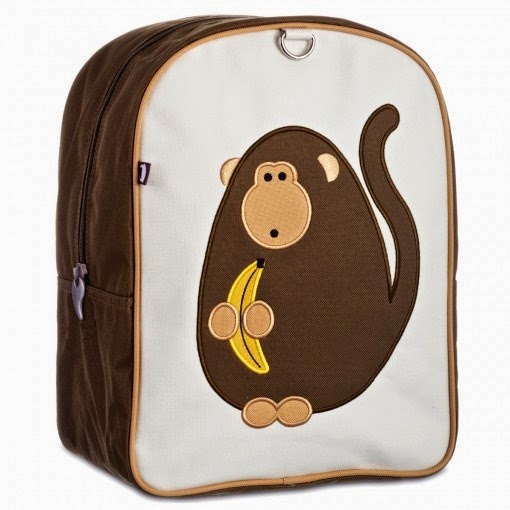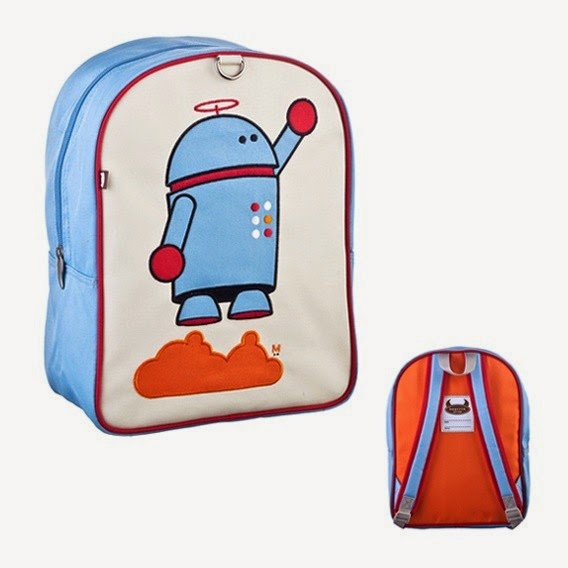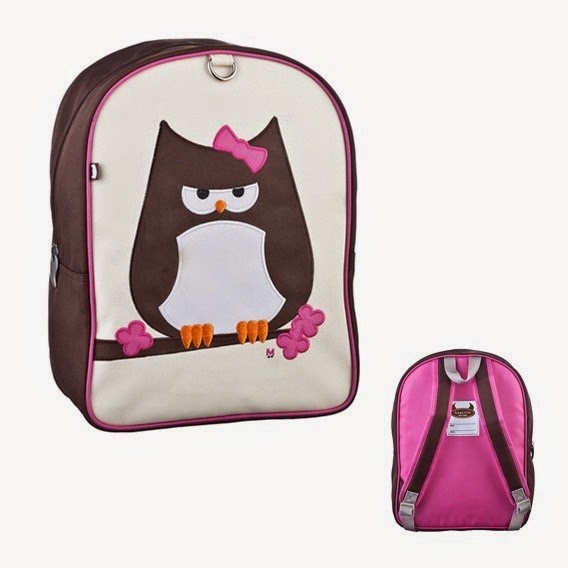 This is what the big kid's back pack looks like:
It has extra pockets on each side for more storage and easy access
I really loved their trolleys – I found them really cute! Kailee was telling me that she wanted one – I told her one condition – when she knows how to pack, I will buy her one – and also, she will need to lug it around too! Hahaha.. But I'm sure, that I'd be carrying around for her!
The size is perfect for an overnight trip (if you're like me that packs EVERYTHING!)
or a staycation maybe. It's structured which I really like – and light too! Kids can pull these babies without an effort – just make sure not put the heavy stuff like water, lotions, formula – you know what I mean. But clothes and toys – so the kids can enjoy pulling them and making a fashion statement!
I honestly wouldn't mind paying a premium on bags if they stay true to their promise of quality and durability. As with all the things we buy for our kids, we always think *will they last long?* in this case, I'm sure they will. If you can wash them in a machine without damaging the bag, I think that, that product is built to last. Plus celebrities won't just buy them – they'd buy them for a reason and It think one of the reason is quality.
Check them out!
Beatrix NY is available in all Rustans branches and at Hamley's toy store.
They also have an online store : http://quirksphonlinestore.tictail.com/
Please visit their social media pages:
Facebook Page: Quirks Marketing Philippines
Twitter: QuirksPH
Instagram: Quirks PH