Whenever we're in Hong Kong, it has always been Chinese food or ramen. That's it. No one eats steaks, burgers or western food. This time around, my friend Cubie told us that she will take us to lunch at this brunch place near her flat. She told us to meet her at a restaurant called Brunch Place and that it's along Leighton Road in Causeway Bay. So I take out my Google Maps and research. It was in a familiar territory or at least it looked nearby as I saw the famous Times Square. But Google Maps took us on the longer route – we were clueless so we relied on it and it was okay. We still to there right? The place looked really nice, very *home-ish* and Western. I mean, I don't usually see a place like this whenever we go to Hong Kong! So this place is really different. The crowd too was mostly Westerners so it was very different. Service too was a bit nicer – they were very accommodating to Cubie's requests. I know that Westerners are *big* when it comes to customer service. Asians – well, except for the Japanese; most Asian countried do not have *customer service* in their vocabularies.
This is the Bruschetta that Cubie ordered.
It looked really good and very well prepared.
My Panget ordered this Mix Grill
It has all sorts of breakfast food as you can see in the image below.
He said that it was just so so – but he finished it all!
I ordered Pancakes with Butter and Syrup for Kailee.
She ate just a piece while Cubie and I shared the rest.
I like that the pancake was light and tasty.
They looked really cute too! The size was perfect!
I had the Croque Monsieur.
And I loved it! Hahahaha..
Isn't he a beauty? He tasted lovely too!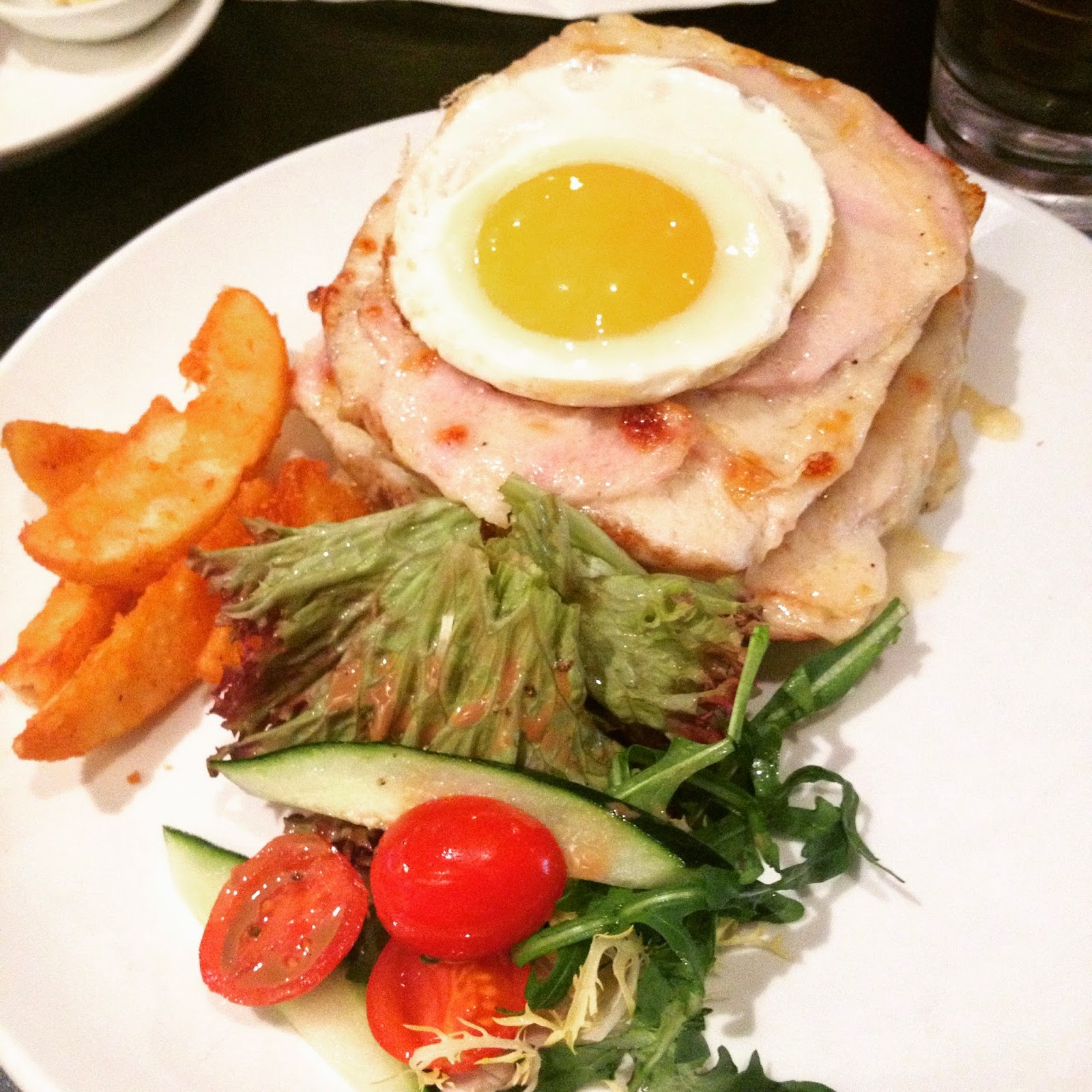 This is a new discovery for me, so for sure – if my Panget and I get tried of eating Asian in Hong Kong – we'd come here. Now that I know where it is – we'll get here faster. Brunch Place and Supper #13 Leighton Road, Causeway Bay, Hong Kong