I used to love buffets. Ask my Panget. We both loved going to one. But then through the years, the quality of food in the buffets have declined and so we stopped. Last year, I was introduced to Vikings Luxury Buffet and my buffet experience has never been the same, ever.
Last week, my family and I tried the newly opened Vikings in SM Jazz Mall. I happened to be in Makati and my favorite aunt was craving for Vikings – she actually wanted us to go to The Block! She was so happy and thrilled that there's a branch on her turf – SM Jazz Mall.
We got there early, we parked at 11am and made our way to Vikings. Here is their massive entrance.
We were immediately seated and was told to begin our feast, and we did! We enjoyed our meal immensely! We met Ms. Ulit the F&B Manager of Vikings SM Jazz and she's really nice. She went from table to table to introduce herself and ask feedback from diners! She was really working the scene – and it was so nice of her to do that! Below is the Appetizer section:
Below is their Japanese Station: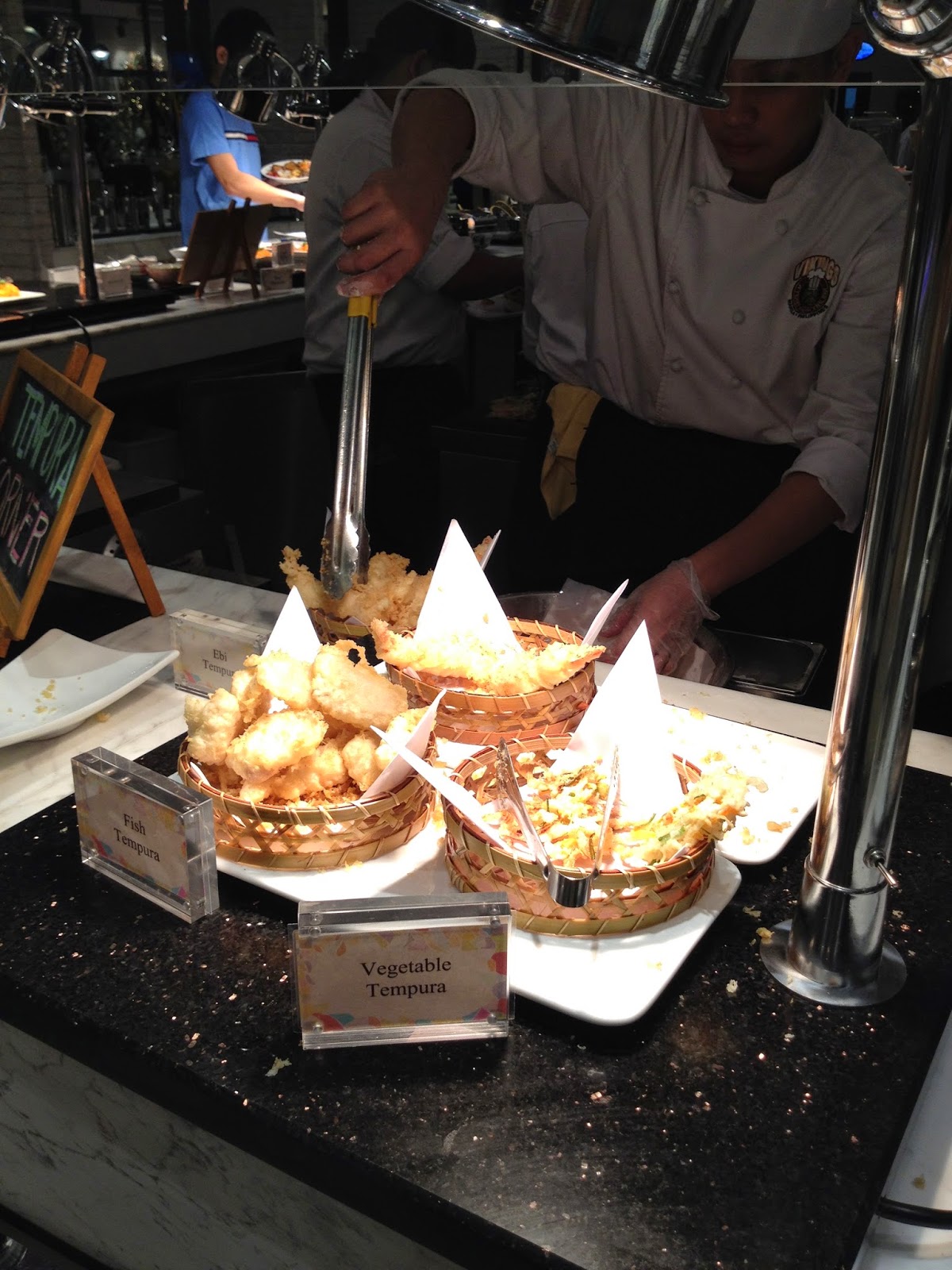 Freshly grilled Salmon Yakitori
I am not a fan of sashimi – but for those who are, feast on THIS!!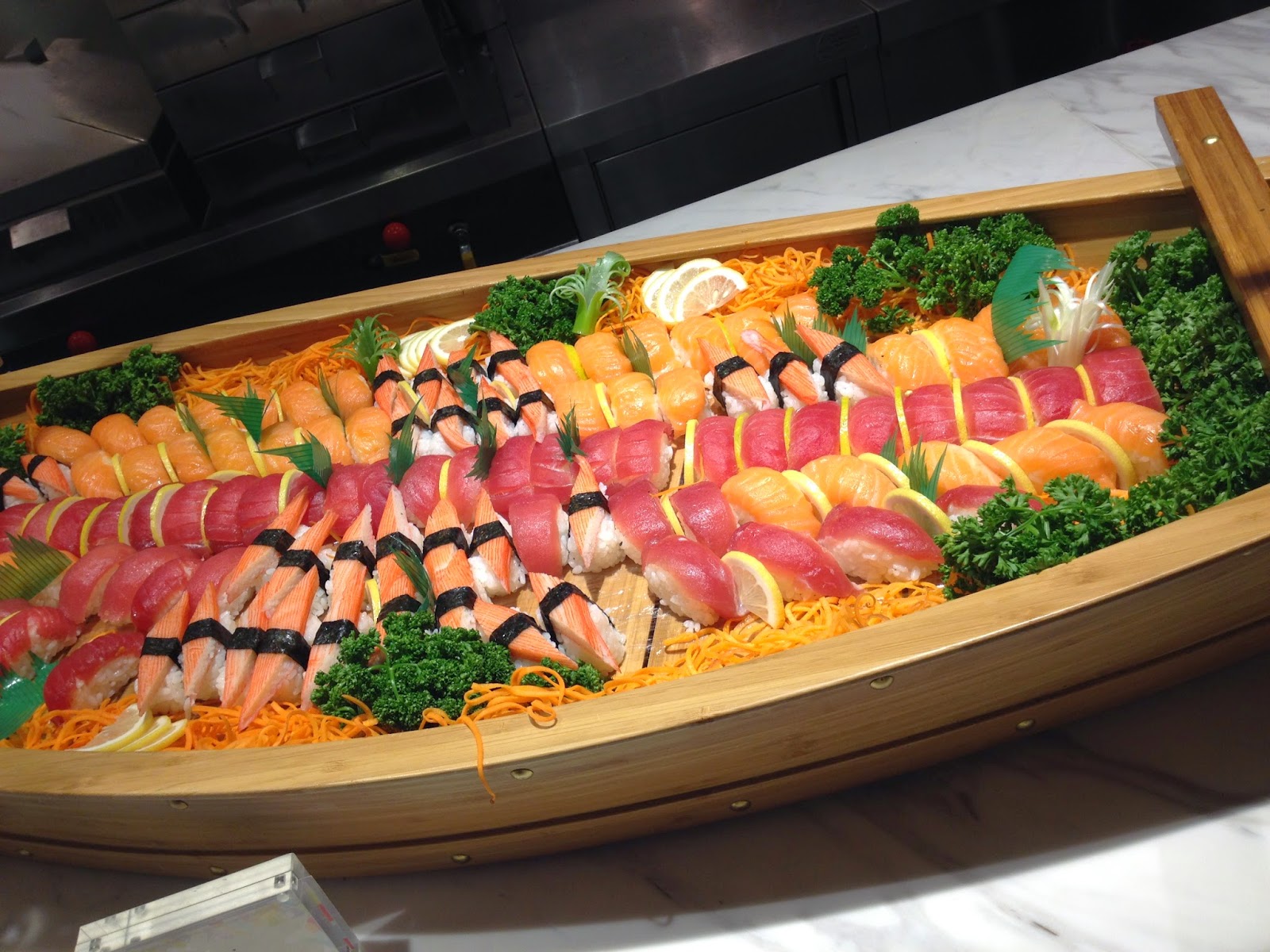 Kailee is on her *bola-bola* phase and this Shabu Shabu station is perfect for her!
She had two bowls of Shabu Shabu!! Can you believe it?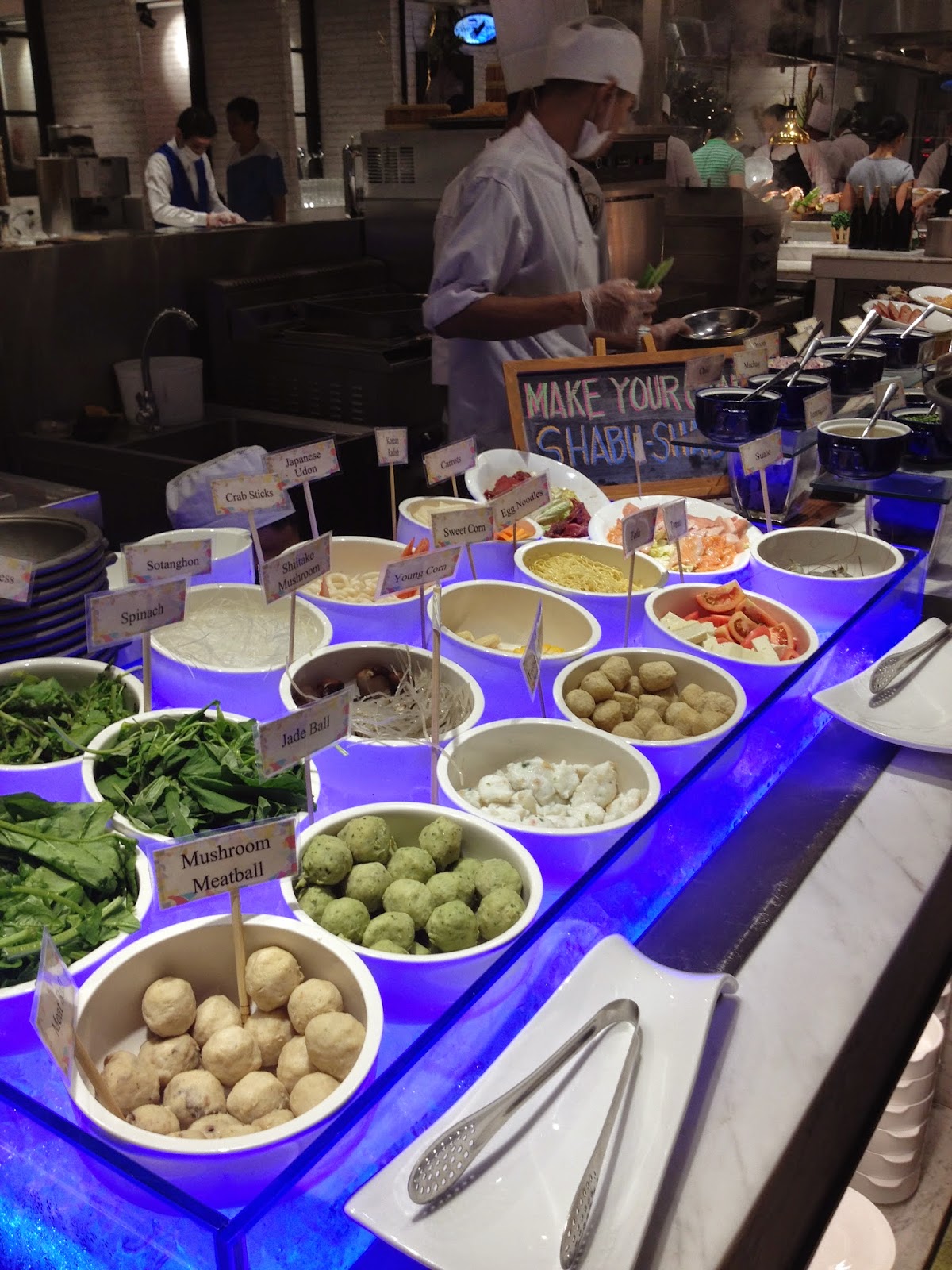 The Chinese Roasting section:
DIMSUM!!
This dessert station will welcome you once you enter Vikings SM Jazz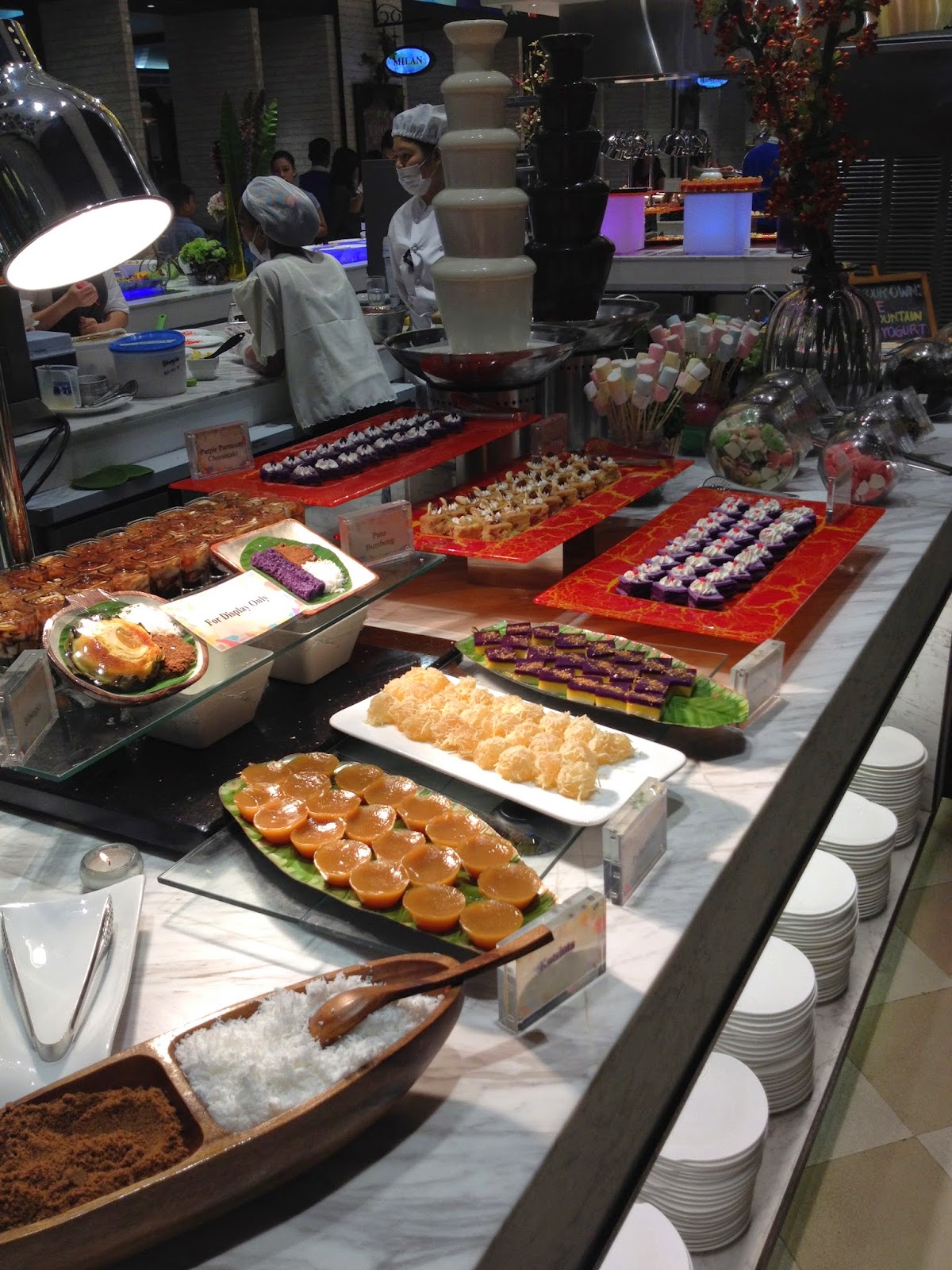 Kailee absolutely loved the Yogurt station – she kept on going back for more!!
So beautiful, colorful and so yummy!!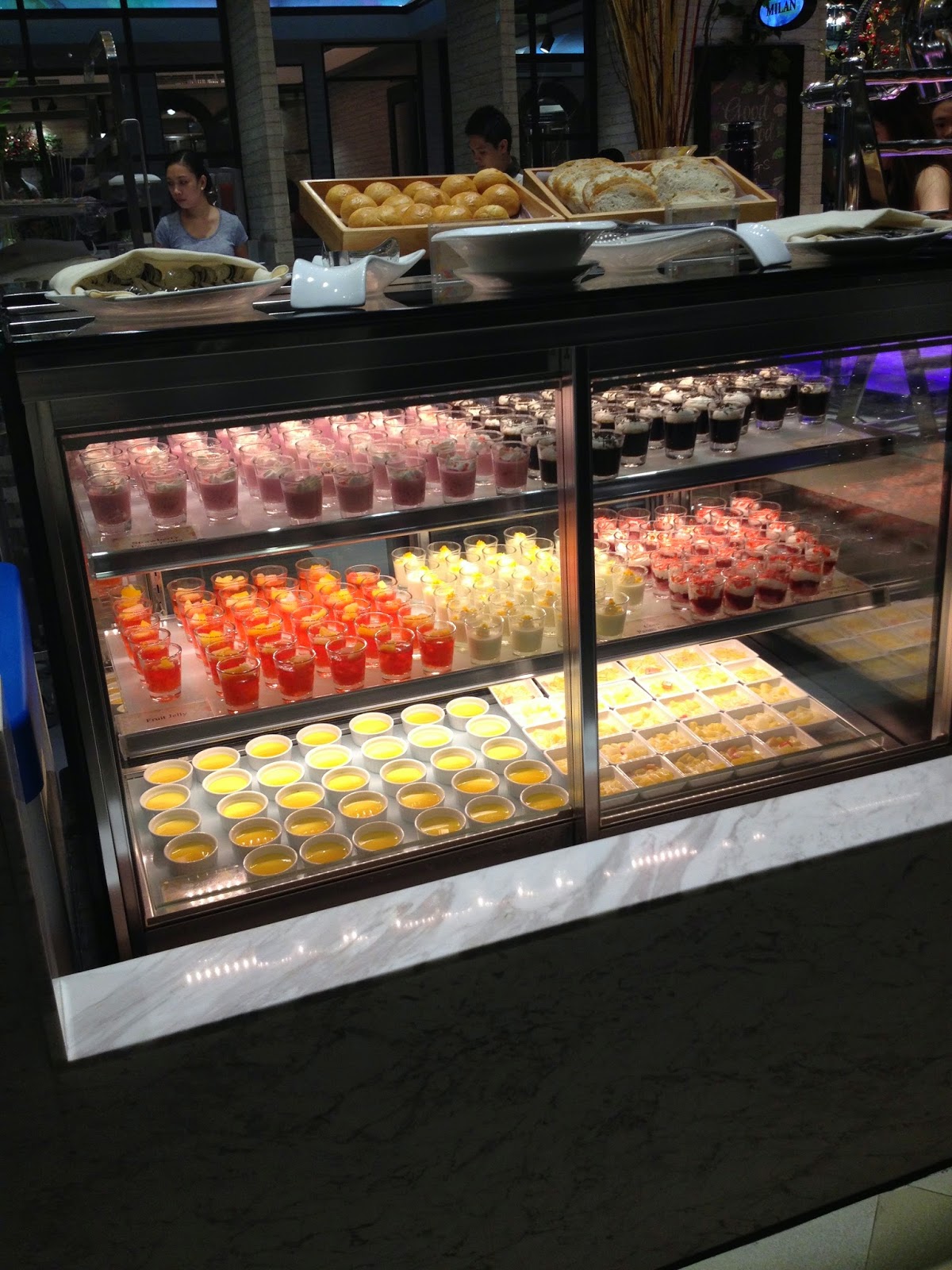 I'm definite that my aunt will want us to take her back here for another meal! We enjoyed the food and the experience immensely. Oh, I forgot to mention and take a photo – they have Milktea Station! Yes, you read that right, a milk tea station! The lines were so long, I took pity on the bartender (is that what you call him?) because he had to shake by hand all the drinks he created! WOW! Good news!! Currently Vikings SM Jazz is having a promo!!