This is my first ever attempt in making a Holiday Gift Guide, and here it is!!!
Why? Simply because its long! See how long? It covers your whole forearm and that is important! I remember the time when I was so scared of getting burned by the oven that I had to use sticks and thong just to get my pyrex from the oven! With this fabulous oven mitt – you need not worry about your forearm! I have been using this for months and I super love it! 🙂 I love that it's thick, easy to clean and most of all – LONG!!
And look at how cute it is – so nice to see it in the kitchen. Changes the mood and feel of the kitchen too! They have other products too – very useful, functional, versatile and durable not just for the kitchen but for everyone – from babies to adults – truly, very versatile! Check out their FB page for more items and inquiries.
Cotton is the Bags2Go donya and while texting to one another, she mentioned that she was making sausages. You know how I am with food right? I give it a try! And I looooooved it! I especially loved the Traditional Hungarian and the Polish Sausage! They're quite affordable too, if you ask me. Three (3) large sausages are just P150.00! These babies contain NO PRESERVATIVES and Cotton only used the finest of ingredients. I swear, while I was munching on the sausages – you'll see and taste the real herbs!! Please get in touch with Cotton at 0917-8949695. Click the link above to see their FB page!
HOMEMADE TREASURES Ensaimadas and Ube Jam
Two years ago, I fell in love with Chona's ensaimadas. They were and still are the BEST that I've ever tasted. Her ensais are the softest, lightest and oh so very good! Last year she made the Ube Jam and I fell in love with it too! I gave it away to friends and relatives for Christmas! I gifted by neighbor with a bottle and she texted me right after receiving it saying that it was the BEST she ever tasted! I was so happy!! You can reach Chona here 0928-5070928 she's a sweetheart!!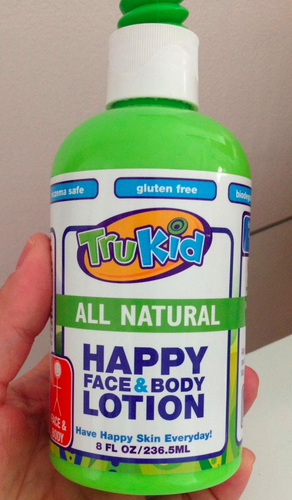 BORDERLESS EXCHANGE Baby Wipes, TruKids Lotions, & Grandma El's
These products are lifesavers for me! If you want to give a practical gift – choose between the products above. Know that these products are kid friendly, organic and made especially of kids with Eczema! I hate eczema but we've managed it with TruKidss Face & Body Lotion (for Kailee( and Grandma El's Lotion (for Connor). I personally use Grandma EL's Diaper Rash Prevention salve as a lip balm and as treatment to my sore and dry nose when I have severe allergies or colds – yes, it's that good of a product! Very very effective! Please get in touch with Vanessa at 0917-7959980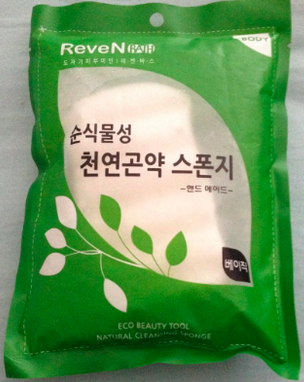 I was a non believer until, I was given one to try. It was MAGIC. Believe it, it was for my kids! Read about my experience HERE. After trying it on – I've bought a couple more to replenish my stash. Kailee & Connor's skin have improved so much ever since using the Konjac Sponge. The idea is that the sponge balances the pH of the water – this making it safe for kids with eczema (sensitive skin). The Body Sponges cost P450.00 each.
This is also a magical products for the kids when they're sick. Ipersonally use this too as I love the effect! It's camphor free and only uses the finest oils and ingredients. Connor uses this whenever he gets sick and it helps him breath and sleep at night. Kailee loves putting this on her tummy when she has a tummy ache. I use this too whenever I am sick. I like that i's all natural and doesn't contain camphor. I love the smell too!
GINGERBREAD House, Tree, Duo, Trio
My Sister-In-Law makes them and they're very pretty, neat and delish! For a different take on a gift, you can try giving a traditional Gingerbread House – it's edible! I so enjoy taking the house apart day by day and eating it. I so love the flavor and the smell! BTW – do you know that the spices used in making gingerbread repels ants? Yep, yep! Please contact Sasa Tan 0917-5339275
ANNLEE'S KITCHEN Apple Pie & Choco Decadent Cake
My future Sister-In-Law makes them personally and her apple pie is included in Yummy's Best Dessert list of 2013! She makes a killer Choco Decadent Cake and a traditional very evenly thinly sliced apple pie! I swear, you'll love her when you taste her creations! Click the link above for inquiries You can directly call Annlee at 0917-8362519
BABAR BARS Brownies & Caramel filled brownies
My Panget's good friend's brother bakes and I posted about it two years ago and I looooved how chewy and heavy it was. His brownies are the real deal for me, they're heavy (seriously) and not those light kind. These one – if you bite into them, your teeth will literally sink into the brownie. Read here my 2012 post on how much I loved Babar Bars!! Please get in touch with Ton 0917-5306086 and order 2 days in advance!! 🙂