It's that time of the year again! Everyone is excited, everyone is extra smiley, everyone is giddy and you can sense the happiness in the air. Christmas is all about tradition and one of those traditions is the Starbucks Christmas tradition of the red cups – the Christmas drinks and of course the very much anticipated Starbucks 2015 Planners! And here they are: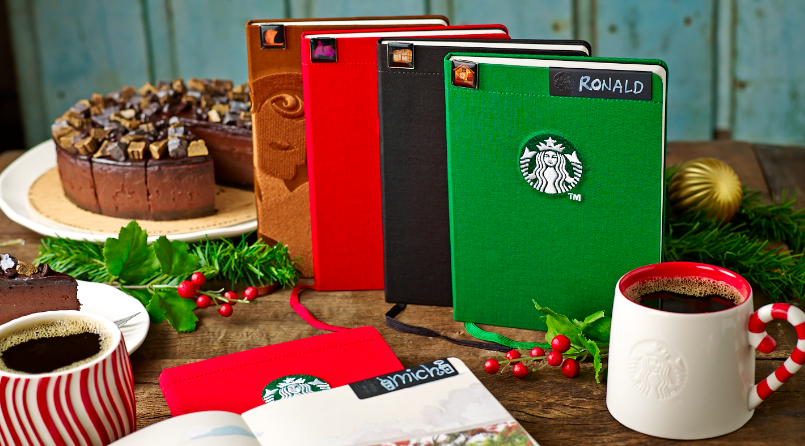 When you see these planners, what do they remind you of? I'm in a giving mood – so I'll just say it – they're patterned after the Starbucks partner's apron Can you see it? The Green cover is their green apron – then they have a name tag on the top left side of their apron (it's on the top right side of planner) and a pin on the top right side of their apron. The Black Starbucks 2015 Planner represenyts the Starbucks Reserve while the Red Starbucks 2015 Planner represents the Christmas partner attire. Then we have the limited edition Brown Starbucks 2015 Planner representing the Siren. And guess what, these are water resistant covers!! So, how will you avail of them? Starting November 3, 2014 (Monday) these babies & the Christmas 2014 drinks will be available in ALL Starbucks store nationwide!! Option 1: Starbucks Planner card with 19 Beverage Stickers 9 – Christmas Beverages 9 – Core Handcrafted Beverages *Be one of the first 200 patrons of each Starbucks branch (on November 3 only!!) and get a card with One FREE sticker! **Use your Starbucks Card to purchase the needed 19 drinks will earn you one (1) sticker and one (1) beverage star!! Option 2: A single receipt purchase of P7,000.00 worth of Starbucks Food and Retail items (merchandise, whole beans and Starbucks VIA) Note that the following transactions are NOT included – Bulk purchase of Starbucks Card and GCs and reloading Starbucks card. Here's a closer look of the Green Starbucks 2014 Planner:
I love the packaging – the foil type (just like the whole beans!!)
And here is the Green Starbucks 2015 Planner!!
The pin on the top left and the name tag/book mark
And a FREE pen that has two ends
(One end is a chalk pen and the other is a Green highlighter)
I really love the simplicity of the this Starbucks 2015 Planner.
It's functional and very useful!
Are you ready to have one?
I hope your answer is YES!
YES! I am giving away this Green Starbucks 2015 Planner to one lucky reader.
Please visit the blog for the mechanics.
As for the Christmas Drinks – here they are:
Christmas Cookie Latte
Peppermint Mocha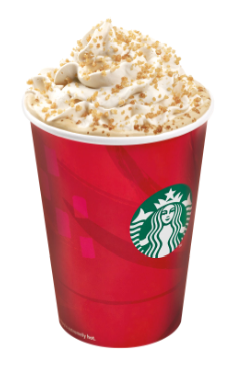 Toffee Nut Latte
Personally, my favorite is the Toffee Nut Latte, but having a sip of the Christmas Cookie Latte and I was having second thoughts! I think I have a new favorite this year – and it's the Christmas Cookie Latte.
Please try Starbucks' new concoction and I'm sure you'll agree!!