Dada and I have been friends since… I have no clue! But how did I meet Dada? I met her through her husband Jayson, whom I met through Twitter who is actually good friend with a friend Oliver. That was long right? As it turns out, Dada is the younger sister of my BIL's good good friend Abot. Small world right? Tiny! So we developed this friendship – through Facebook, Twitter and Instagram. Yes, it all started there and we became text mates. We had so many many common friends!
From her IG posts, you'll see that she's a dedicated homemaker. I spy (through her IG posts and pictures on social media) that she cooks, bakes, and is a wonderful wonderful homemaker. We've graduated from likes here and there to textmates. We've helped each other out in travel itineraries and travel tips here and there. Now, we have moved to teaching the kids how to read!
Two weeks ago, while I was pestering her to help me teach Kailee how to read, she very willingly (SUPER Thank you!) lent me her Keywords with Peter and Jane books to help Kailee. She mentioned that she has something for me when I pick up. Surprise, surprise – they were these S'mores Fudge. Of course, I had to take a peek right? And this was what welcomed me: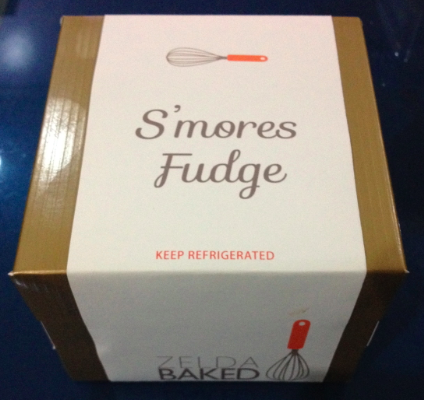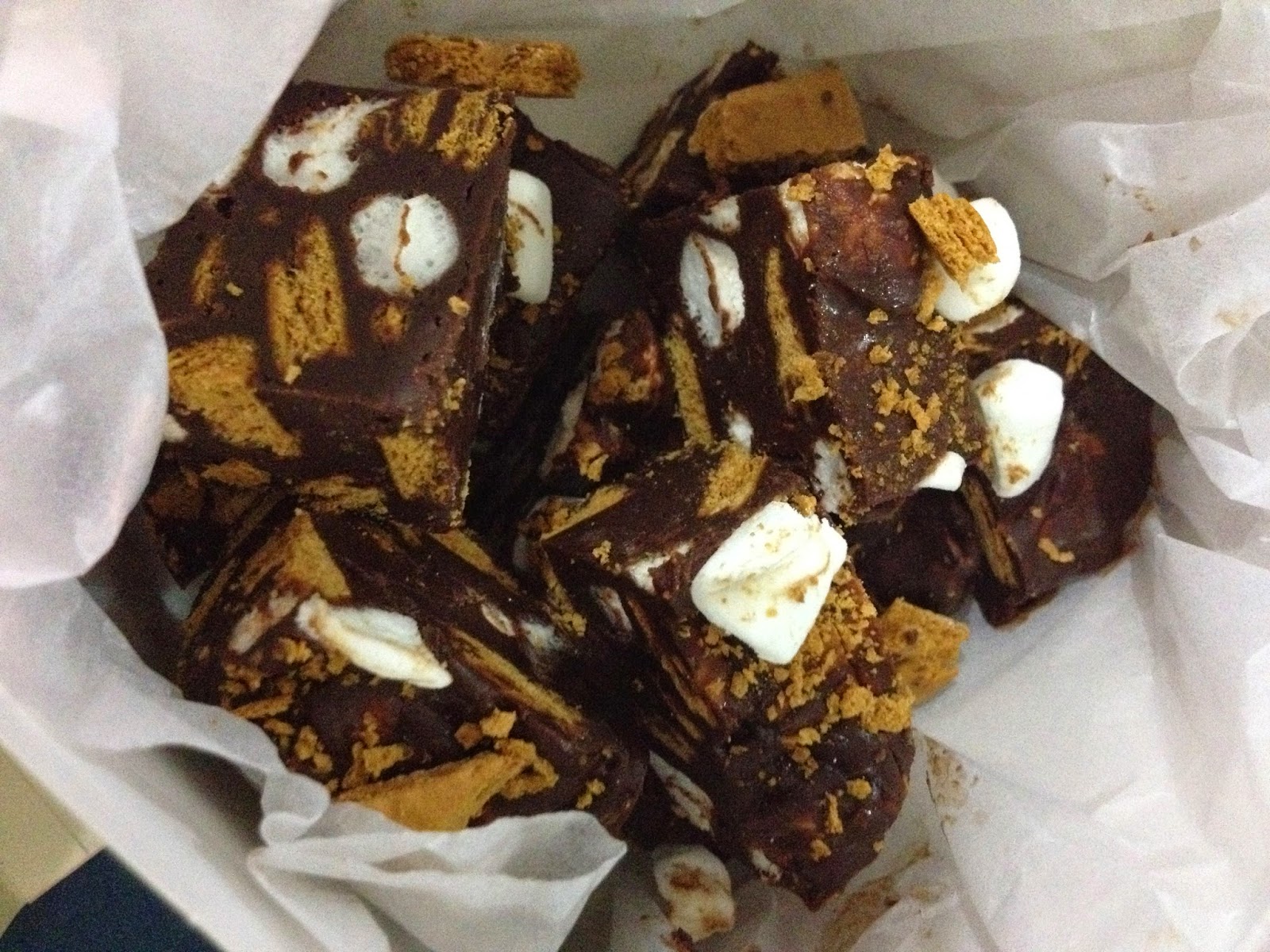 She specifically told me to freeze them. And I did. I had to control the urge – so I waited until dinner time to try it. I took it out of the freezer and got a piece – I immediately took a bite and OH. MY . GOSH. It was sooooo good! Wow! It is a fudge alright with pieces of marshmallows and graham crackers. These bite sized goodies are so good that I had to control myself for I might finish them all in one sitting! Kailee was so curious on what I was munching on that she asked for a piece, I had to give her one – and she enjoyed eating it! I had my Panget try it too and he liked it! We were literally all over the box asking one piece after another. Yes, its that good!! It so reminded of the fudge that I ate in Alaska more than a decade ago. I really really liked that fudge and was thinking of how to make it. Thank goodness for Zelda Baked, for I won't need to trouble myself with making it, I know she made this with love and care! All I need to do now is ORDER! Hahaha… Please, if you like S'mores and fudge – give Zelda Baked a try! I promise, you won't be disappointed!
For orders please visit her Facebook page – Zelda Baked Here's a closer look of the S'mores Fudge