Tongue twister galore! We were in the Makati area yesterday since we had to pick up Kailee and Connor's prints at The Picture Company in Glorietta. So after a leisurely breezy walk from Greenbelt to Glorietta 4 (and back) we were hungry. But Kailee insisted to go to Gymboree first, and since I promised her that – we dropped them off for a 30 minute gym play. I was honestly dreading picking the restaurant because I only knew of the staples. Thank goodness that I called my friend Kath and she told me that her sisters loved Namnam, and that it was below Burger Bar. So, off we went, my Panget and I – we looked at the menu and the prices were fair. It wasn't as crowded but the place was full – I had to have my name listed so that they can call me when it was our turn. We were 4th in line. As we picked the kids up, they called me to say that the table was ready – we hurriedly walked back to the restaurant. It was only then that I noticed that the name of the restaurant was Manam. I remember Kath telling me that it was Namnam when I called her. So I asked one of the staff – and she told me that they just recently changed the name to Manam, to be exact – they changed the name two Sundays ago. I like that the menu was very customer friendly – they labelled each dish with S for Small, M for Medium and L for Large – and also indicated how many can eat the dish. It was brilliant, if you ask me – because it eliminates the immediate question 'Good for how many?' We all ordered Medium for the dishes. We ordered the Crispy Sisig, the Overload Garlicky Chicken & Pork Adobo, Laing, University Fried Rice, White Rice and a Small sized Trio Chicharon. I apologize for not being able to take all pictures of all of the dishes – we were so very hungry!! But here are some of them.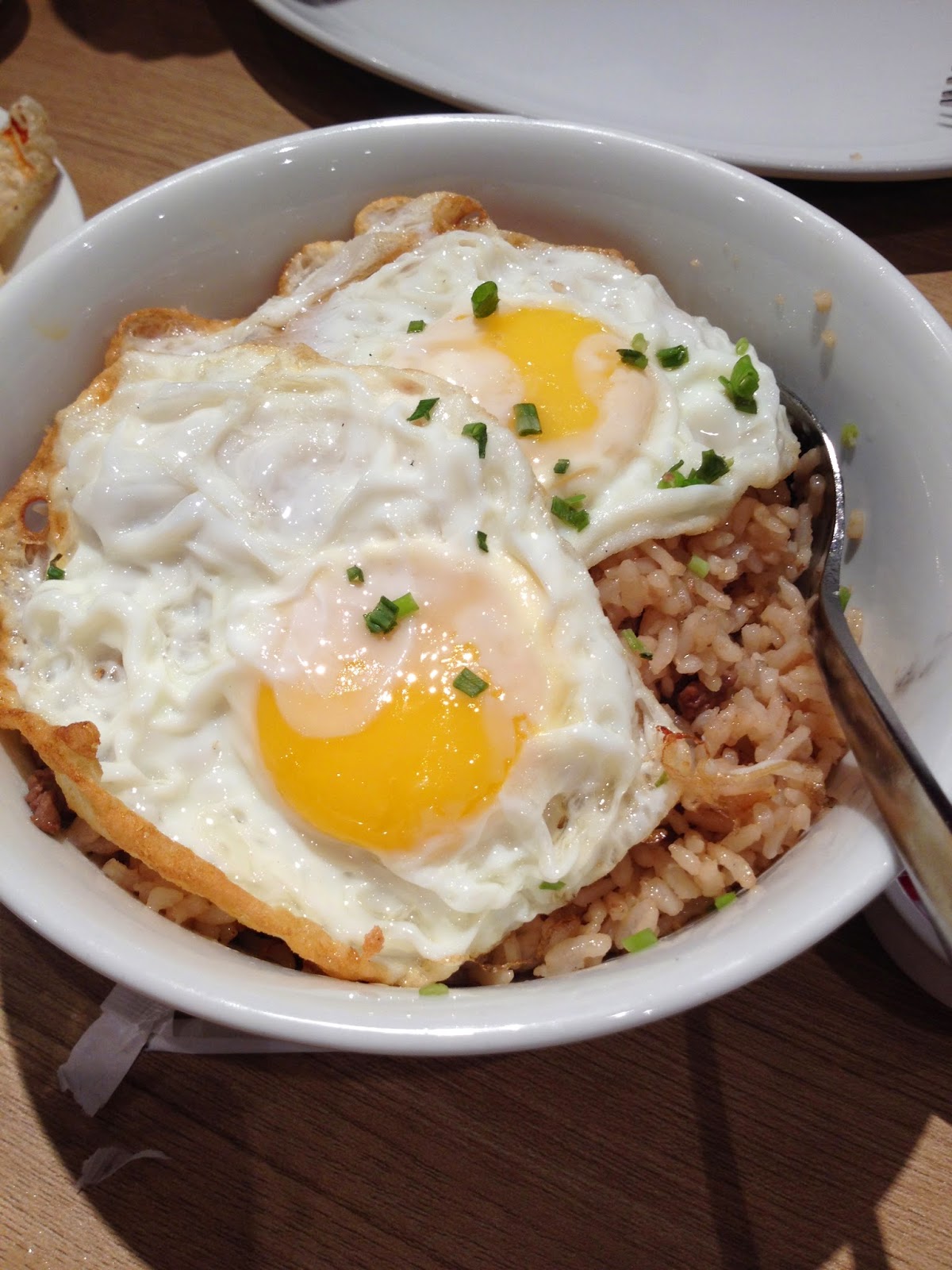 University Fried Rice
This is rice with beef tapa and eggs.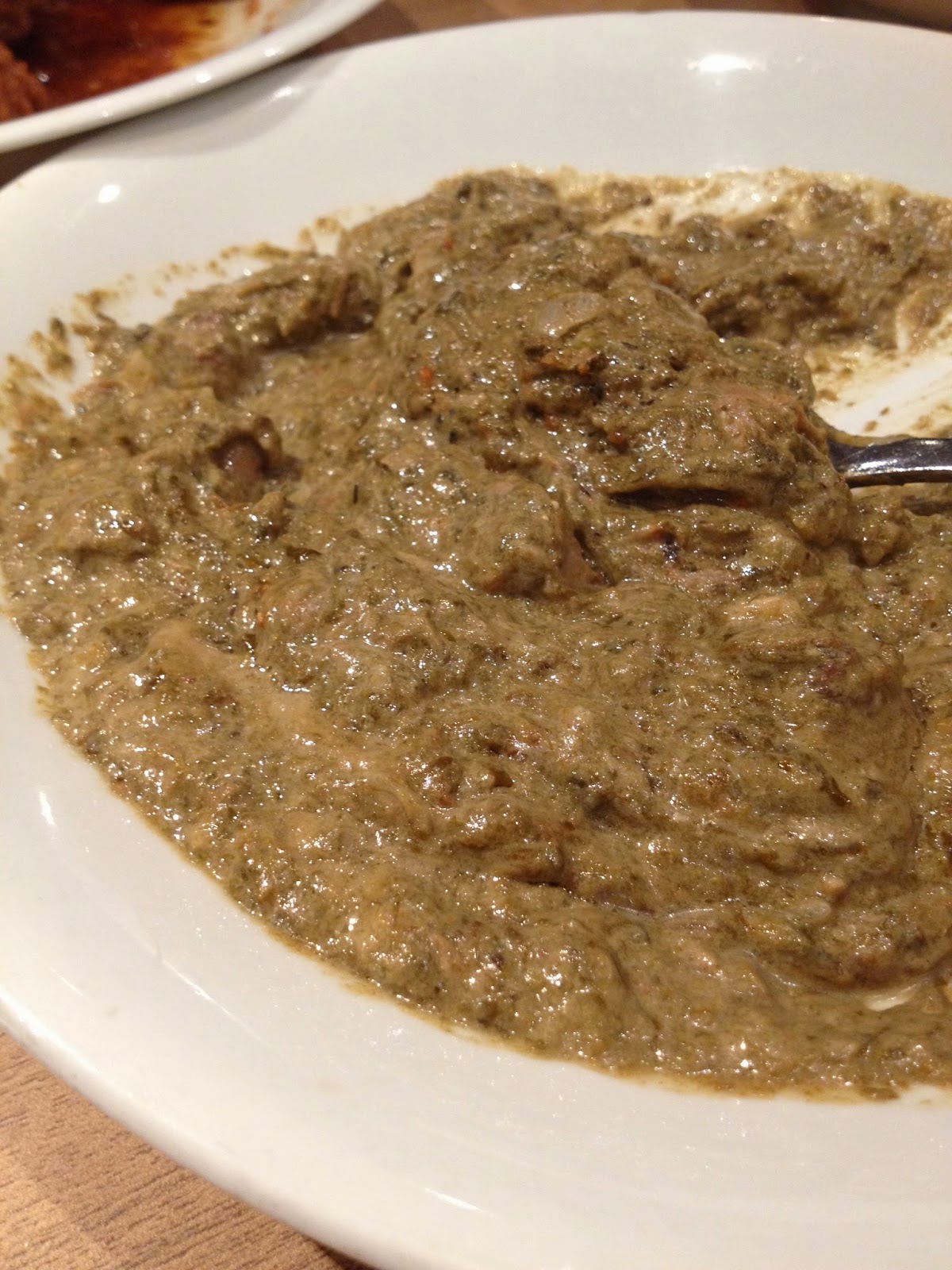 Laing
I have to confess that Laing is one of my favorite veggie dishes in every Pinoy restaurant. I just recently learned that if Laing is not cooked correctly – it can be poisonous! Yikes! But this one is really good. I love the consistency.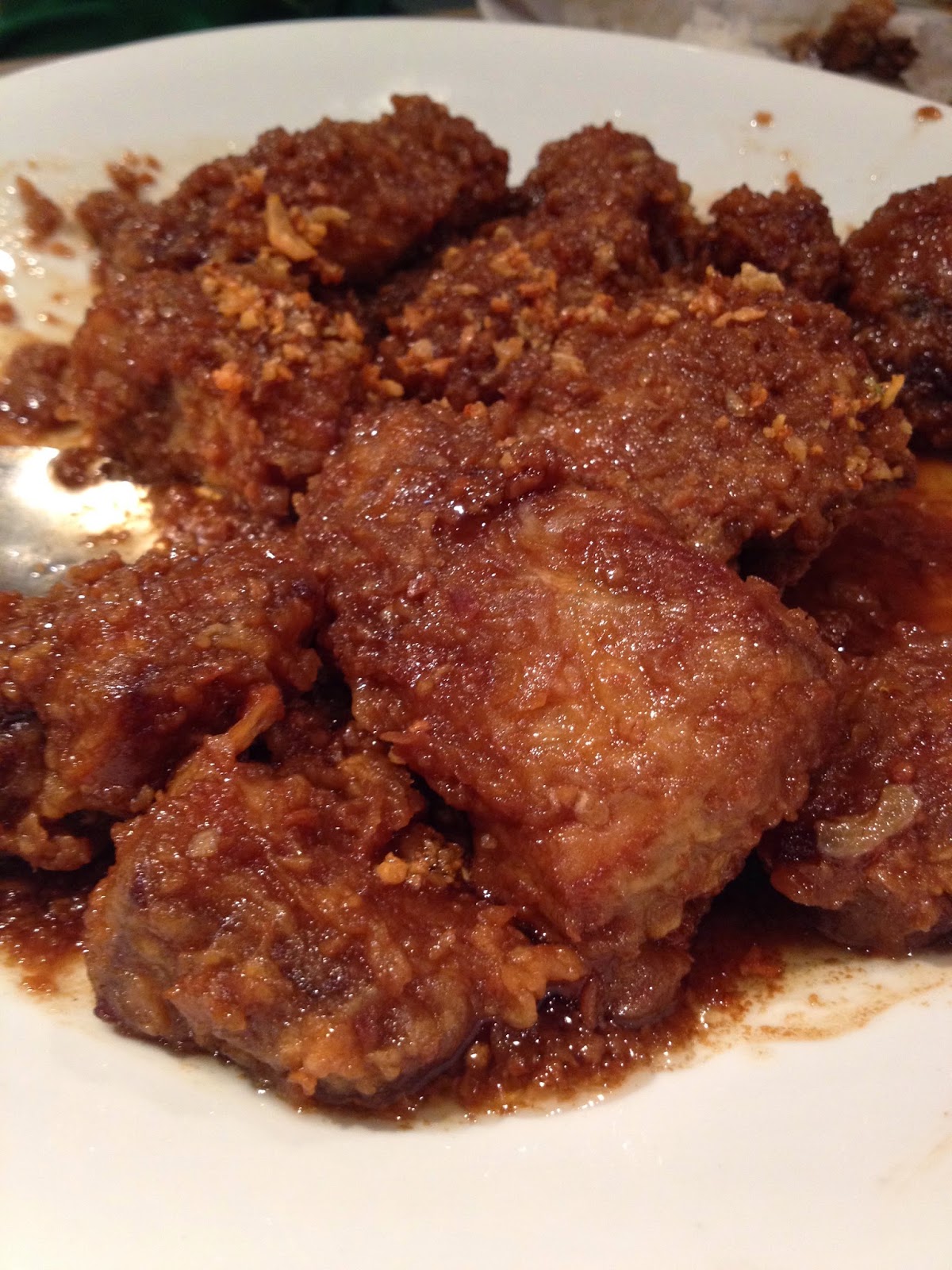 Overloaded Garlicky Chicken & Pork Adobo
This dish was sooooo good! The overloaded garlic was not overpowering instead it was able to bring our the flavor of the adobo even more. I liked that they fried the pieces first with coating and then cooked it together with the adobo sauce. We all loved this dish very much!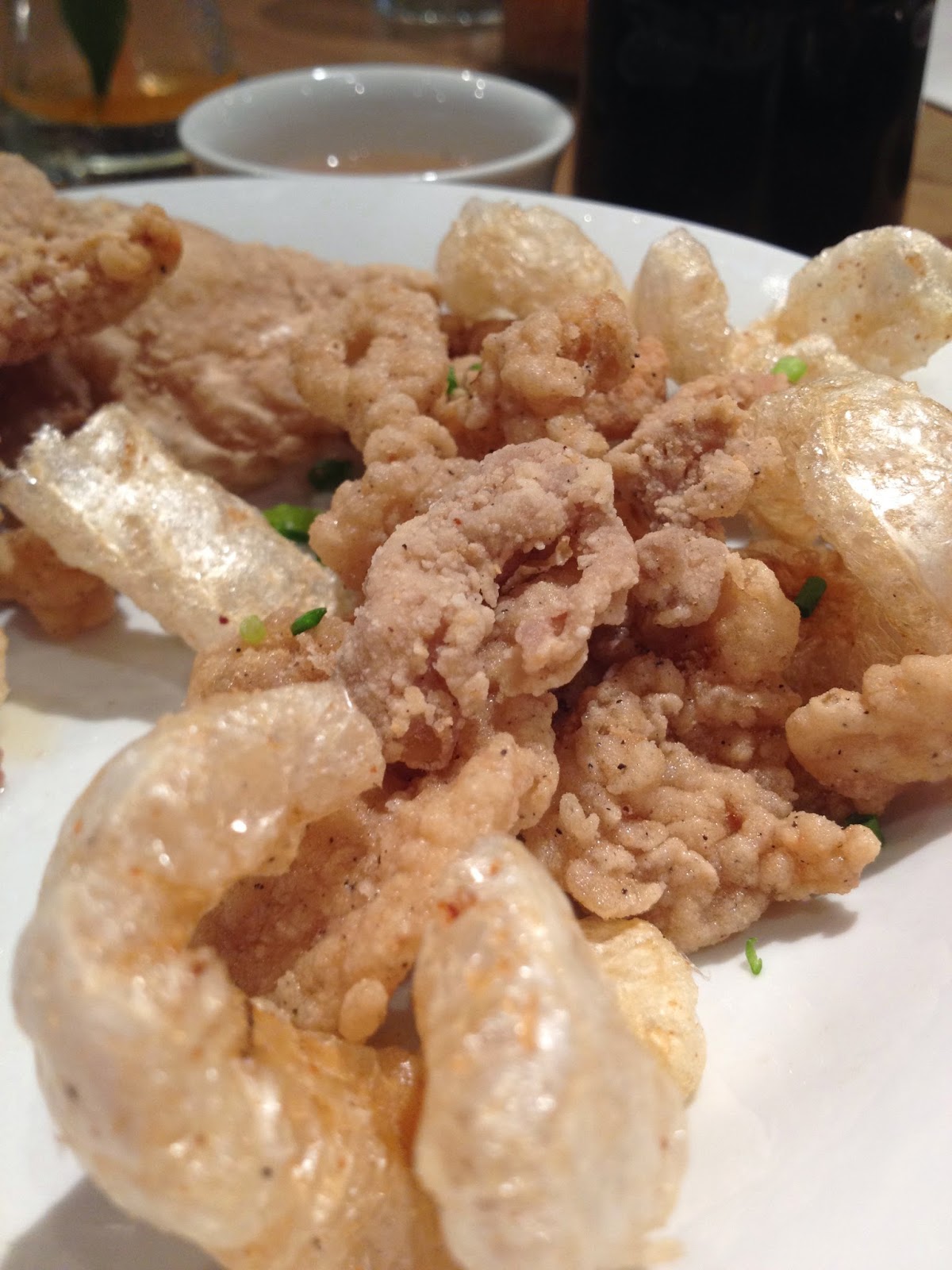 Trio Chicharon
I forgot why it was called trio, but I knew it was because it was composed of three kinds. Kailee loved every single one of the Trio. Hihi.. She calls it 'chips'!
Ginomis
This wasn't on the menu but they offered it to us anyway. I was very impressed that they went out of their way to tell us that they can make this. I understand that they may have already had this but it wasn't printed on the menu and so when they offered it, I was floored. They knew what we wanted and offered it. Some would just ignore the request since it wasn't on the menu, but they went the extra mile to inform us that they can make it. Hooray!!
Overall – I LOVED Manam, why? Because: 1) The menu is so very easy to understand 2) The food is really good! I mean – for a Pinoy food restaurant, even if the dishes were vey simple – they were really really good! The taste, the size of the serving and the price was really well thought of. 3) The staff is very friendly and efficient! How? Well, I was asking them if they were connected to Burger Bar and they said yes and even told us about 8Cuts Burger, Manam Expres and Q-Daddy. They explained that Manan Express has similar more affordable 'meals' compare to Manam. I thought it was really nice of them to go a step further to explain their restaurants to me. It goes to show how well the know their product 4) They went the extra mile for dessert. My Panget was craving for Ginomis – and it wasn't on the menu. One server heard my Panget's request and immediately asked the kitchen – he then came back to us with 'Sir, I heard you wanted Ginomis – we have that, we can make it even if it's not printed on the menu' – O diba? That's what you call CUSTOMER SERVICE! 5) The staff was honest enough to tell us that they served us with a large order of the garlicky adobo. They informed us in a very nice way and I appreciate their honesty. They also told us that they won't charge us extra since it was their mistake. Loving the customer service experience!! Manam will definitely be on the top of the list when it comes to Pinoy food in the Makati area! I will make sure to comeback to enjoy the food and most of all the service!! Good job guys! 🙂 Good job! Manam Restaurant Greenbelt 2