I have been passing by this place for more than a year now. I've been getting flyers on my car when I hear Mass at nearby St. Paul the Apostle parish. I've seen IG feeds of the food they serve courtesy of the #SoMoms.
I've been quite curious actually but never brought myself to try the place out. I finally got to try it a few months ago! And I'm happy to have an addition to my list of good Pinoy food restaurants in my area!
The place is really clean – from the outside as well as the inside. The interiors are modern, they used ceiling to floor glass windows to encase the restaurant which is brilliant if you ask me! Natural light during the day and the place looks very well lit and inviting at night! I also liked that the place is very quiet.
Here's what we ate:
Crispy Crablets
These were really good, I liked that they were crispy and not makunat.
Kailee and Connor enjoyed munching on the crablet legs!
Chicken Binakol
The soup was really refreshing and we liked it so much. I secretly hoped that we could ask for some more soup! Hahaha. This was something different for me, because the usual Pinoy food restaurants would just offer, nilagang baka, sinigang and tinola. This was a wonderful change to us.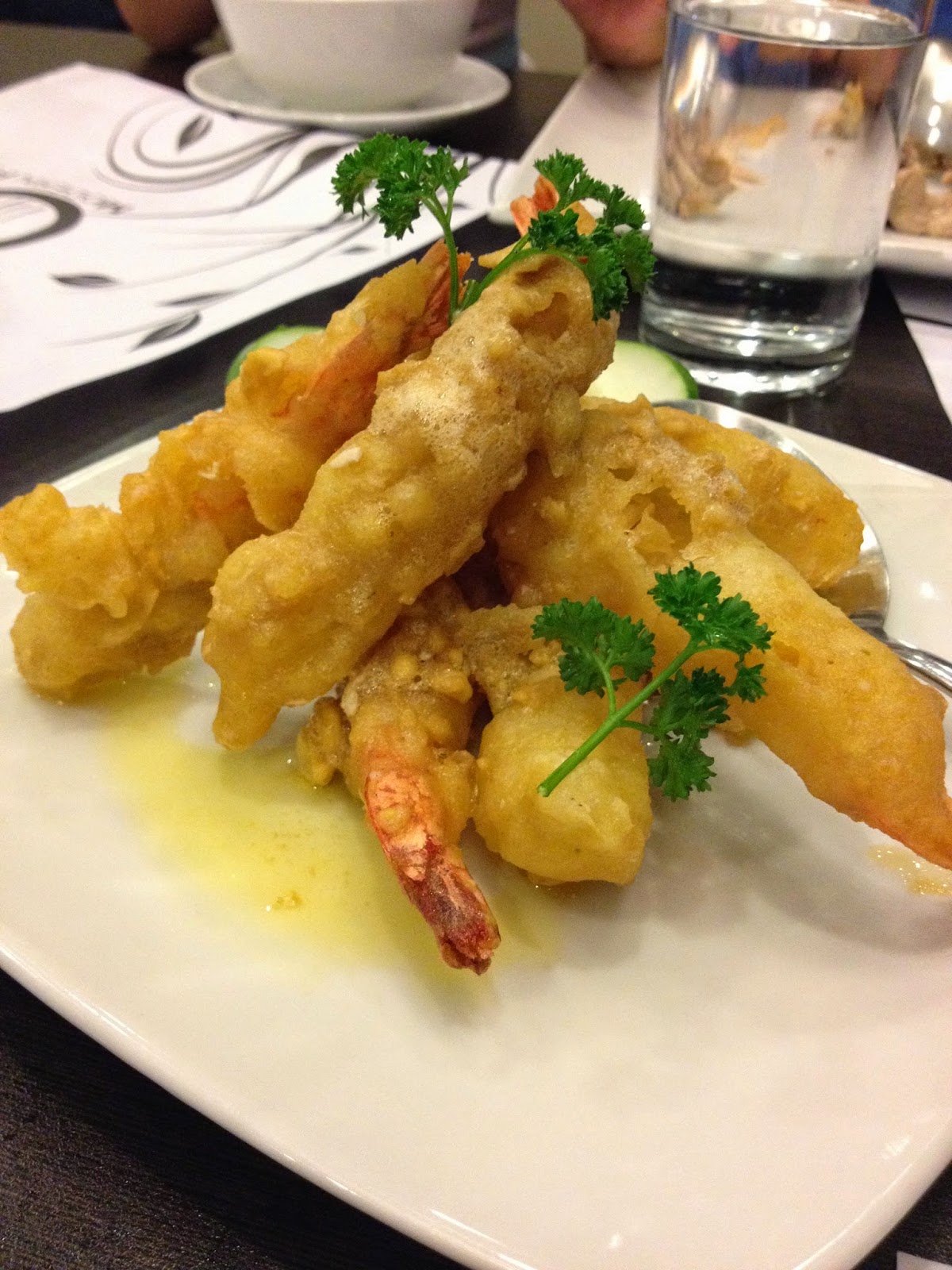 Salted Egg Tempura
I loved this so much! It was the perfect combination!
This is a must order when you visit!
Dilis Fried Rice
I am such a fan of dilis fried rice! I am so happy that its available in Ombu!
I can eat this alone without any ulam! Hahaha..
Gising Gising
I honestly never knew what this dish was. It was very good for me since I love string beans!
I especially liked the mix of the string beans, ground meat, coconut milk with a bit of spice!
Crispy Pata
What Pinoy food fare is complete without Crispy Pata!
They fried it perfectly – crispy on the outside and juicy and soft in the inside!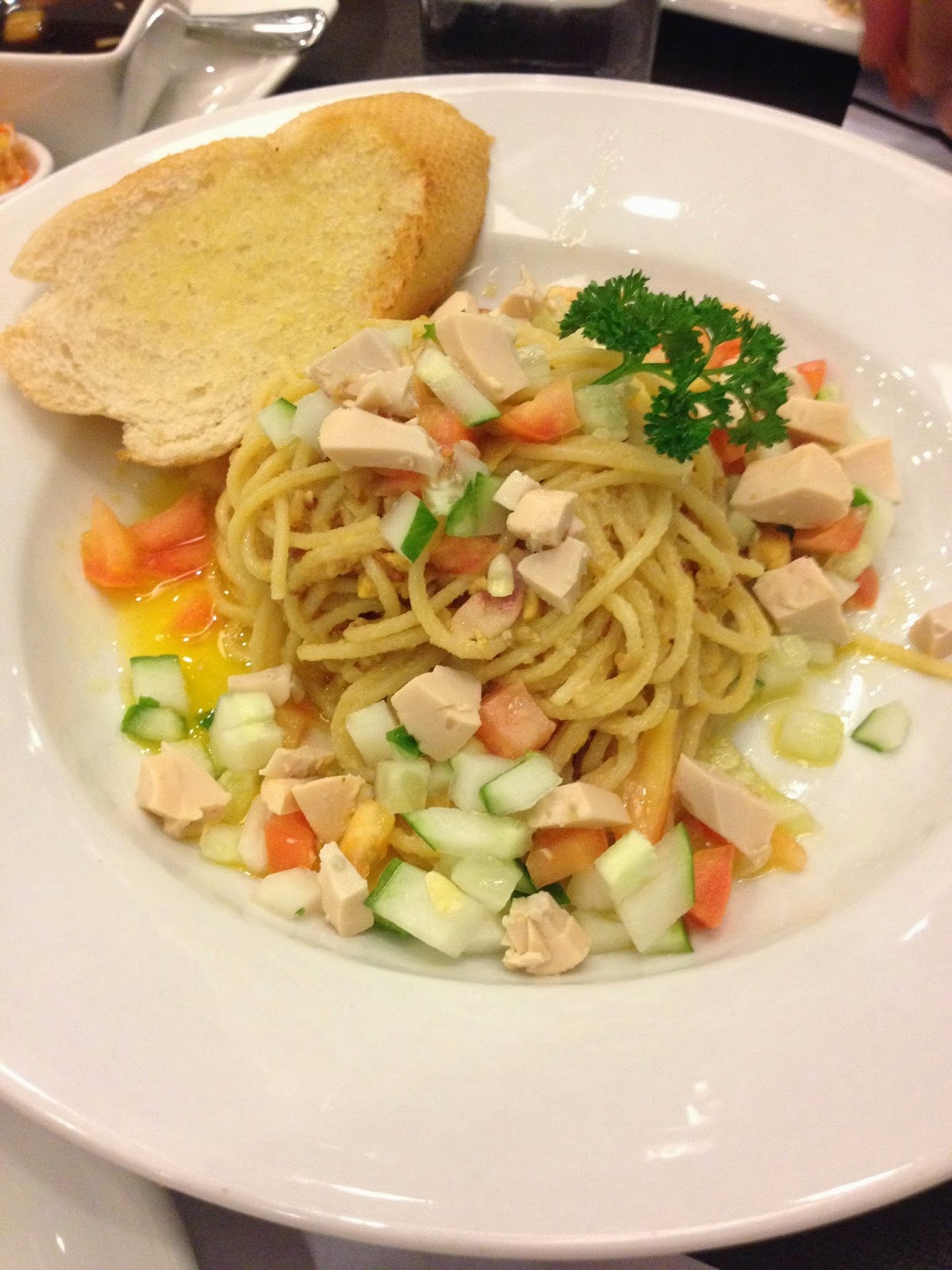 Salted Egg Pasta
Since I already had the salted egg tempura, the flavor of this one didn't bounce as much anymore. I was told that this is one of their best sellers. It was good, but it didn't hit the spot anymore because of the earlier dish with the same ingredient. Sorry!!
Frozen Brazo
I do not need to expound on how good this is! I am a huge huge fan of Frozen Brazo!!
I enjoyed my dining experience with Ombu because the food
was delicious and the staff was very attentive.
Mind you, we were there with other patrons, one would notice that the
number of staff was quite few – but this didn't deter their service, in fact they
were very efficient attending to our every need as well as the others.
I was dining with kids – thus we were quite
demanding with certain things like water and utensil – yet they were helping us
with a smile on their faces!
I liked
that even if the staff's number was kept to a minimum, the service wasn't –
this speaks very well of the training of their staff – and since the staff is
the frontline, it speaks very highly of the management and the owners and how
much they value customer service.
If you are looking for a new place and you're craving for
Pinoy food.
Please do visit Ombu – I'm
sure you'll enjoy their fare and their wonderful customer service.
The place is very nice and inviting – I
really liked the interiors (it looks so clean kasi!), you can even have a small
party there!
I'm so glad for this opportunity to try this
restaurant out.
I now have a new place
in mind when craving for Pinoy food that is really good, reasonably priced and
that is near to my place, plus – with ample parking space too!
Mother Ignacia Avenue
Quezon City