I fell in love with the Asian Dolce Latte when it was introduced to us March last year. Being a fan of milk, this was the perfect mix of coffee and milk! I loved the taste (because I'm a huge fan of milk!) and I'm so happy that its back! PLUS, it now it has a frappuccino version! Now, there's another way to drink the Asian Dolce Latte! Yeyness!
Asian Dolce Latte (L-R)
Latte, Iced and Frappuccino
Along with this, Starbucks is also introducing a new drink – the Chestnut Macchiato. It has the flavor of roasted chestnuts with the signature macchiato recipe of Starbucks.
Chestnut Macchiatto
(L-R) Iced and Latte
To usher in the new year, Starbucks is offering the healthier alternative! I was surprised to see oatmeal, veggie sticks and my favorite couscous in the menu! Here's a preview: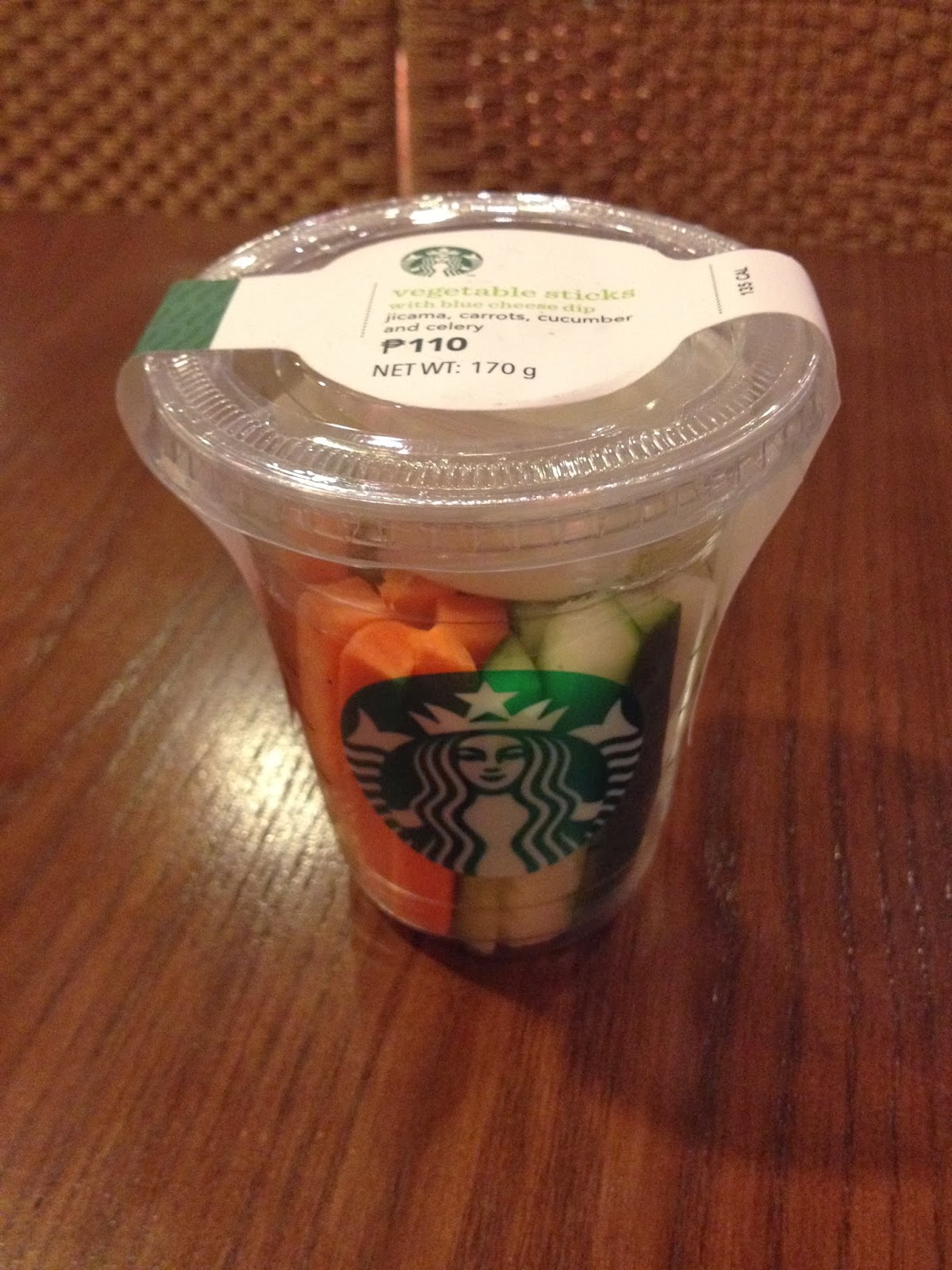 Veggie Sticks with Blue Cheese Dressing (P110.00)
Couscous Salad with Smoked Tuna Spread and Bagel Chips (P150.00)
This is my FAVORITE!! 🙂 Love love the couscous and the smoked tuna spread!
The Perfect Oatmeal (P85.00)
This was really good – and that is coming from a person who dislikes oatmeal!
Its wonderful that Starbucks is giving us a healthier option when it comes to food. Now we can enjoy more their food without the guilt! I'm also happy to see that the number of calories are indicated in the label – this a good move of Starbucks to educate and inform customers of how much calories they are taking in.
Happy drinking and healthy eating!!