Serenitea is my first love when it comes to milk tea. That's why I'm so happy to share that they have new food items this 2014!
Their yummy Chicken Chops has new flavors!
If you like spicy, then this is for you! It truly captures the flavors of Thailand and I am such a critic of Thai food – and this one, passed with flying colors!
The Western (onion and mustard) and the Formosa are a refreshing variant of the original. My favorite among the three is the Formosa because I love tomatoes and basil! These Chicken Chop Flavors are at P120.00 per order.
Chicken Chops Formosa & Chicken Chops Western
Have you seen their Shangri-La East Wing branch? It's so pretty! I love the comfy chairs and the inviting interiors! Another thing to love about that branch is that it is only one of the two branches that serves their Premium cakes! (The other branch being Congressional)
This is their Mango Cheesecake! If you remember what Red Ribbon's Mango Cream Pies, then this is the cheesecake version. I love that it was able to captured the taste of the Mango Cream Pie! So head on to Serenitea Shang Mall and Congressional to get your fix of the Mango Cheesecake (Cream Pie!! Hihi…)
Mango Cheesecake
This is the Almond Matcha cake. Matcha lovers will like this because of the real taste of the Matcha with generous portions of Almonds!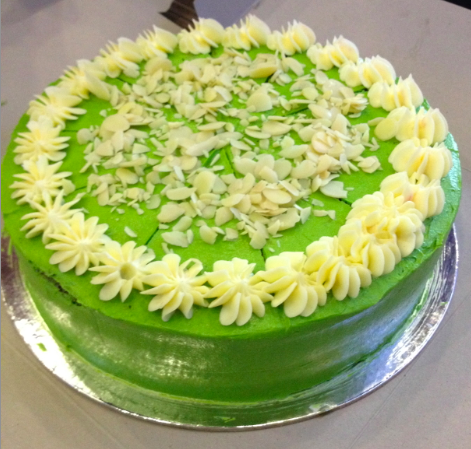 Almond Matcha Cake
Another good news is that – they've now got the Low Sugar Pearls! You can now have more pearls with less guilt! And that's with no additional cost!
These babies will be available starting January 15!