Yes, you read it right!
I'm giving away my unopened Starbucks 2014 Planner in Yellow! 🙂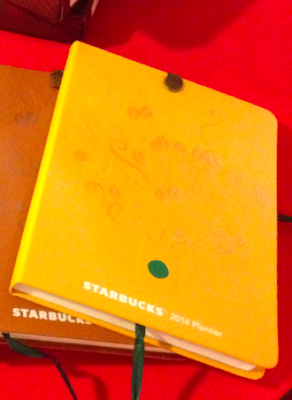 I'll make it simple for you folks, just use Rafflecopter form below and voila – entries made!!
This giveaway will run starting today and will end on December 15, 2013 – that's more than a month! So hurry and spread the word! You can tweet everyday if you like to earn more chances!
All Philippine residents are eligible to join, just make sure you can pick up the Starbucks 2014 Planner in Quezon City. You may ask a representative to pick it up on your behalf in case you live far away..
So there you have it!
Have a very Merry Christmas!! 🙂