FINALLY! A Starbucks Card!
A card that is a reloadable (you can use it to purchase) and doubles as a rewards card! Earn stars (points) for every purchase of a handcrafted beverage, a bag of beans or VIA ready brews!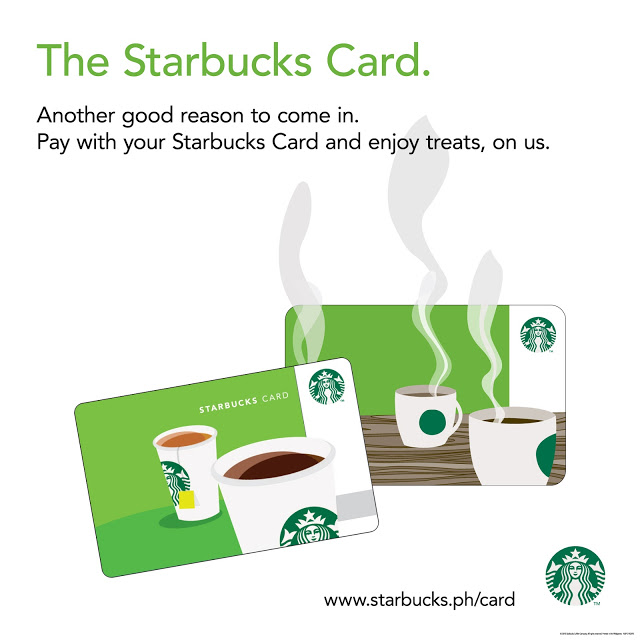 Starting tomorrow – August 7, these babies will be available in ALL Starbucks stores nationwide. You'd need to purchase a card for P300.00, this card is already loaded with a peso value of P300.00 that you can use to purchase beverages, food items and merchandise! You can reload it at ANY Starbucks store nationwide. What's great about it is that – you can earn stars (loyalty points) for every purchase of handcrafted beverages, coffee beans and VIA ready brews. The stars that you earn – can be redeemed as follows: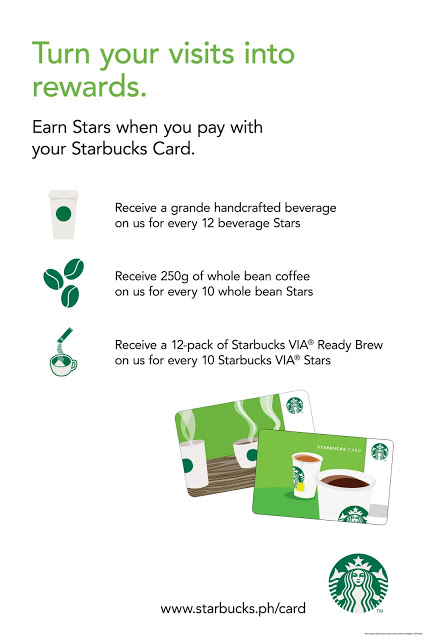 Isn't that wonderful? Be rewarded for every Starbucks beverage that you buy! I remember my aunt – when Starbucks first opened in 6750 – she used to collect all the receipts of the Starbucks purchases she made. Her logic behind this – well, she said that Starbucks might just launch a loyalty program and these receipts may come in handy someday. My aunt had the foresight for the loyalty program – I am excited to tell her about this as she is a HUGE fan of Starbucks!
As a reward for a loyal patron – simply register your Starbucks card and activate it, and immediately you are rewarded with a grande sized handcrafted beverage that you can redeem within thirty (30) days from activation of your card. There's more – on your birthday, you a treated to a FREE slice of cake when you purchase a handcrafted beverage! So much rewards right?
Say, what if your card gets stolen, or it gets lost! No need to worry as you just need to log into your account and deactivate that particular card that was stolen. Your balance will remain the same (provided that you immediately deactivate the card) and your points are protected. Isn't it great that our friends over at Starbucks thought of everything?!
For more information you may visit www.starbucks.ph/card and would you believe that you can even call them to inquire at (02) 462-6262
Join Starbucks on August 7, 2013 at the Glorietta 2 Activity center for the official launch of the Starbucks Card!


The first 100 patrons with a proof of purchase (present a receipt of a handcrafted beverage from July 31 to August 7) will receive an official invite and a Starbucks Card preloaded with P300.00!! Another 100 Starbucks Card (preloaded with P300.00) will be given away to participants during the event proper! Registration starts at 5:00PM while the launch proper starts at 6:00PM
Oh! Just to add – from August 7 to August 9, those who pre-load their Starbucks Card with P1,500.00 will get a bonus load value of P300.00! So imagine just loading P1,500.00 will get you a total of P1,800.00 – NEAT right? So, HURRY to the nearest Starbucks!!