Before the new year, my Panget and I wanted to try out Greeka Kouzina but since the place was full and we didn't want to wait – we drove around San Juan to see what's new. I then remembered seeing Toribox and La Creperie somewhere near Serenitea (yes, Serenitea is a landmark for us now!)
We then drove by and since we found parking immediately – we decided to try Toribox. I think I've read mixed reviews on this place – a friend said that there was nothing good, while another friend said it was a good place to get cheap tonkatsu.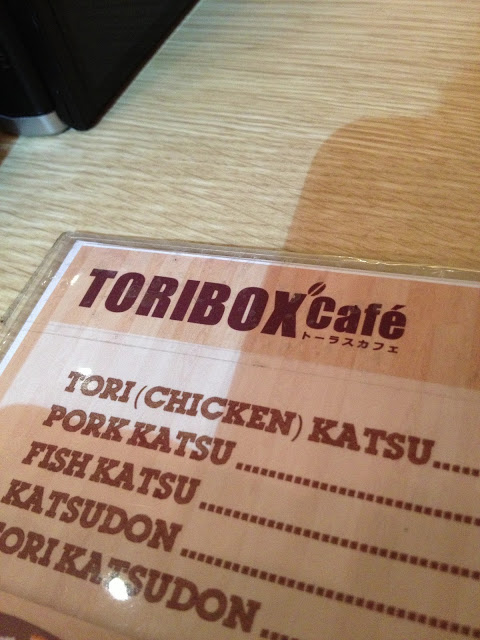 And so we tried it, and we liked it! Maybe it was because there were only a few customers. Haha!! The food was not bad – for the price you are paying, I think it is all worth it. We were filled full and Kailee enjoyed eating the rice. Even if we were seated on the second floor – and we were the only ones there, there was a server that waited on us! I call this good customer service because I'm sure for other restaurants, they won't bother sending up anyone.
I'd be sure to go back again for a cheap katsu!
The place was quite small, it actually reminded me of Rub and H Cuisine along Scout Rallos – the built was exactly the same!
Toribox
F.Calderon Street,
San Juan