PHILTOA Invites Everyone to Visit the 22nd Philippine Travel Mart
Looking for a great vacation spot?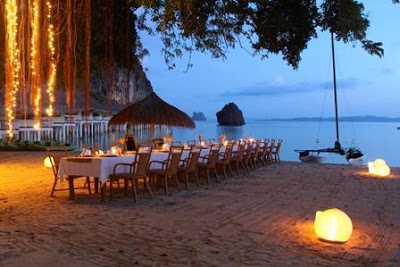 If you're a travel enthusiast or you're just in the mood to have a weekend getaway with your loved ones, you should definitely visit the 22nd Philippine Travel Mart (PTM) this September. Not only will it be held in a bigger venue at the SMX Convention Center in SM Mall of Asia on September 2-4, it will also feature even more tour and travel packages to the most beautiful places in the country such.
The annual event is organized by the Philippine Tour Operators Association (PHILTOA) and is supported by the Department of Tourism. Hundreds of exhibitors will be present at the PTM to offer tour packages that cater to the different travel preferences of companies and individuals.
"We're always looking to make the experience at the Philippine Travel Mart better and more engaging," says Cesar Cruz, PHILTOA president. "Aside from wanting a bigger venue so that we could accommodate more participants, we also wanted to offer something different. In line with our aim to also make the Philippines a premier destination for luxury travel, we recently awarded the Top 10 Luxe Destinations in the Philippines. We will also be offering tour packages for these destinations at the 22nd Philippine Travel Mart."
In addition to that, this lively and engaging event will have seminars and cultural performances such as the Cultural Dance Competition the Eco-Chorale, and a memorable performance centered on the revival of the kundiman, which is a genre of traditional Filipino love songs.
Not only will there be tour packages exclusively available at the PTM, there will also be educational seminars for those who are interested in learning about the current trends in the travel industry. For the younger generation, there will be a Tourism Quiz Bee, which encourages friendly competition among its contestants as they find an engaging way to know more about the Philippines.
With its numerous activities, fun games, and great travel deals in store for everyone, the 22nd Philippine Travel Mart is a must-visit for people who are looking for a perfect vacation spot where they could unwind and have fun with their friends and relatives.
"I'd like to invite everyone to drop by the 22nd Philippine Travel Mart on September 2-4 at the SMX Convention Center in SM Mall of Asia," Cruz says. "Aside from a variety of tour and travel packages, you also get to know more about the local culture."
The Philippine Tour Operators Association (PHILTOA), Inc. is an organization of tour operators and allied members actively involved in the advocacy of responsible tourism. Founded on 12 June 1986, non-stock and non-profit organization. The membership includes travel agencies, hotel, resorts, transportation companies, handicraft stores, and other tourism-oriented establishments and association. For more information on the 22nd Philippine Travel Mart, please visit www.philtoa.org
*Press Release