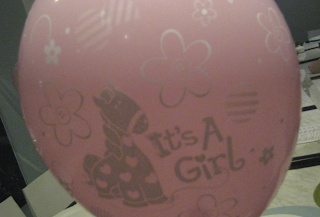 A few weeks before I got married, I was too stressed to recognize that I was in a for a surprise bridal shower. My Panget led me to Chili's Greenhills for dinner and I was a zombie that time – so when I was lead to a table with people already seated I was confused! It was only after a few seconds that I recognized that it was Fran, Paul, Jane and Chris! Then I thought to myself – why were they there? What were they doing in Chili's? It was only then that it hit me – they were hosting me a surprise bridal shower! Hahahaha.. I can't imagine what was going on in their heads as I looked at them confused! Hahaha…
Last week – Fran initiated a dinner, she said that it would be a 'before they leave for a trip' dinner and that it was going to be held in Cerchio in nearby Tomas Morato – and that I SHOULD go because it was just nearby! I had to say yes – I wanted to see them before they fly off to the land of green money and I thought, it might be my last dinner with The Club before I give birth – so I said yes!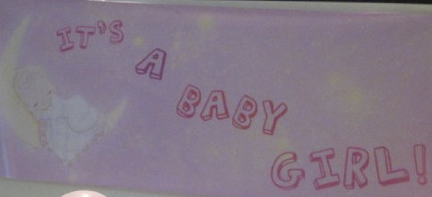 I was already telling my Panget that I would be attending the dinner, whether he comes with me or not. So last Thursday night, when he suddenly said he wanted to come with me, I was ecstatic! I mean – that meant, I didn't need to drive myself to the restaurant!
So last night, when I got home – I rushed my Panget to leave because I didn't want to be late! But my Panget, having his new PS3 installed – was a little hard to convince to leave early! Five minutes became ten, and ten became twenty and twenty became thirty. I knew he wanted to still play BUT there was the dinner! In waiting for him – I snoozed a bit, and when I snooze – my energy levels drop and makes me lazy to go out! But since I already said yes – I had to go, even if I was sleepy! Hahaha..
When I got to Cerchio – I was instantly impressed with the place, the restaurant looked very fresh and new! But as I walked along to where our table was, I saw pink balloons – and this made me think, was I led to the right place? And there – I saw the rest of The Club! Apprently, it was a baby shower for me, a SURPRISE baby shower! Hahahaha.. (Restuarant review to follow!)
I was shocked and touched at the same time. I was honestly overwhelmed, and didn't want to cry! Good thing, the crybaby in me didn't set in! Or else, EVERYONE would have witnessed me crying!!
It was another surprise, pulled off by The Club! Imagine, from the shower – we were just six! Look at us now – we've more than doubled!! 🙂 Who would have thought that blogs can bring people together? Who would have thought that a common interest like food can make friendships blossom and develop into something more!
THANK YOU to Fran & Paul, Jane & Chris, Irene & Richard, Ro & Peter, Joan & Abet, Trixie, Carlos, Tita Jane & C2 and Glenn!! THANK YOU soooo much!!
I am deeply, deeply touched!!