I'm giving away tickets to the Big Outlet Sale BPI Express Credit Edge, SUN Cellular, Stylebible!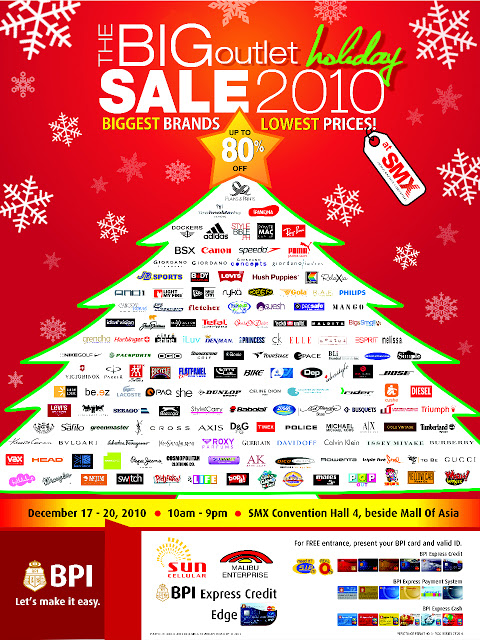 I'm giving away 50 tickets! Want to win one? Here's how:
a) Answer this 'What was your one good deed this 2010?'
b) Leave your name (Complete Name on your valid ID because you will be claiming these yourselves at SMX!)
c) A valid email address (So I can contact you)
*Please make SURE to follow what I am asking, as INCOMPLETE ENTRIES are DISQUALIFIED!
Its a one comment = one ticket thing. You can leave a maximum of TWO (2) comments to earn yourself TWO (2) tickets – maximum. A person can only win TWO tickets, any more than that – well, let's not be selfish! Hahaha.. So, if you leave more than two comments, I will only count the first two and drop the rest.
I'm running this contest now – until I reach the 50th ticket winner!
Please make sure to follow instructions! 🙂