Whenever I think of the US of A, I always think of shopping. And when I think of shopping, supermarket shopping comes in mind immediately, as this is my favorite.
I associate supermarket shopping with shopping around Costco. I know, it's not entirely a supermarket, but what the heck – most of their goods are supermarket-y anyways.
Trips to Costco will always end with buying a number of Polish hotdogs/sausages on buns, large sodas and pizzas! This has got to be m favorite part! Yes, I admit it, I enjoy eating rather than going shopping! And so whenever my mom would go to Costco, I'd tag along just because I wanted to eat those Polish sausage/hotdogs.
Its been almost a decade since I last visited the US of A. And since my last visit, I haven't had any decent Polish Sausage/Hotdog. My mom and I have been searching and searching for that Polish Sausage/Hotdog that tastes similar to the ones they had in Costco, but our search left us empty-handed. The ones that we've tried were not the same, some were even – not good!
My friend Selene has been raving about a certain brand of hotdogs that she bought. She has told me and my Panget a couple of times that its what she has for dinner when she's too lazy to cook. My Panget would always give me a look that said 'Don't serve me hotdogs for dinner!' and I never did. So last Sunday, my Panget and I had dinner at Selene's and she served us steak!! She then asked the helper to heat some hotdogs for us to try. My Panget gave me that look once more.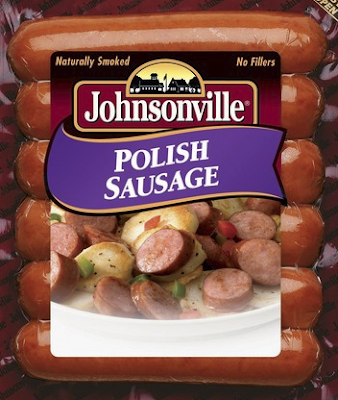 The hotdogs/sausages looked normal, the smell was also – normal! But when we tried them.. OH MY GOSH.. it was soooo good!! Tasted heavenly! I instantly remembered and reminisced the Costco Polish hotdog/sausages!!!
You can say that it was LOVE at first bite, literally.
These doggies tastes so good! But tasting good comes with a price because these babies cost P300.00+ a pack (6 doggies in a pack), but seriously – they're really really good.
These doggies come in different flavors. The only ones I've tasted are the:
Hot Links – my gosh, it HOT! I mean really hot..
Beddar Cheddar – the cheese-dog in the family!! Yummy!