The baby in my Panget's family turned a year old barely 2 weeks ago.
I just want to share her birthday cake, the theme of the party was 'Under the Sea' and that's her big-ass cake!!

There was one detail on the cake that floored me – it was the corals….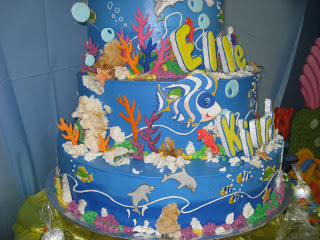 I never expected to see that much coral detail on the cake!!
She also made this dessert buffet:
Chef Sasa
0917-5339275